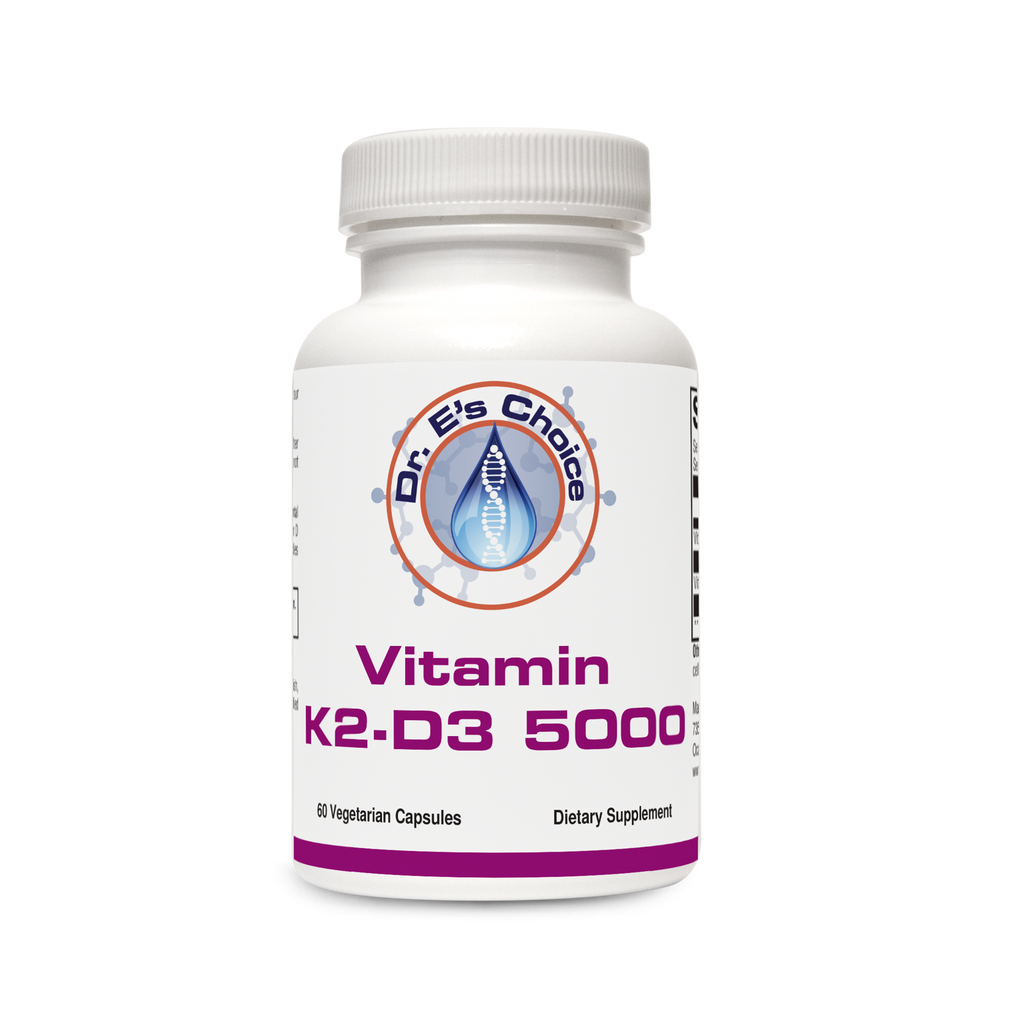 Vitamin K2-D3 5000
Historical use and numerous studies have demonstrated the efficacy of vitamin K supplements for bone and cardiovascular health.*
Application

• Supports bone health by promoting carboxylation of bone proteins*
• Supports cardiovascular health by affecting arterial calcium Deposits*
• Supports healthy blood clotting
Additional Information

Dosage
Take one capsule daily, preferably at mealtime, or as directed by your healthcare practitioner.
Consult your healthcare practitioner prior to use. Individuals taking medication should discuss potential interactions with their healthcare practitioner. Consider total vitamin K intake (food + supplements) if you are taking blood-thinning medication. Do not use if tamper seal is damaged.


All Dr. E's Choice Formulas Meet or Exceed cGMP Quality Standards.