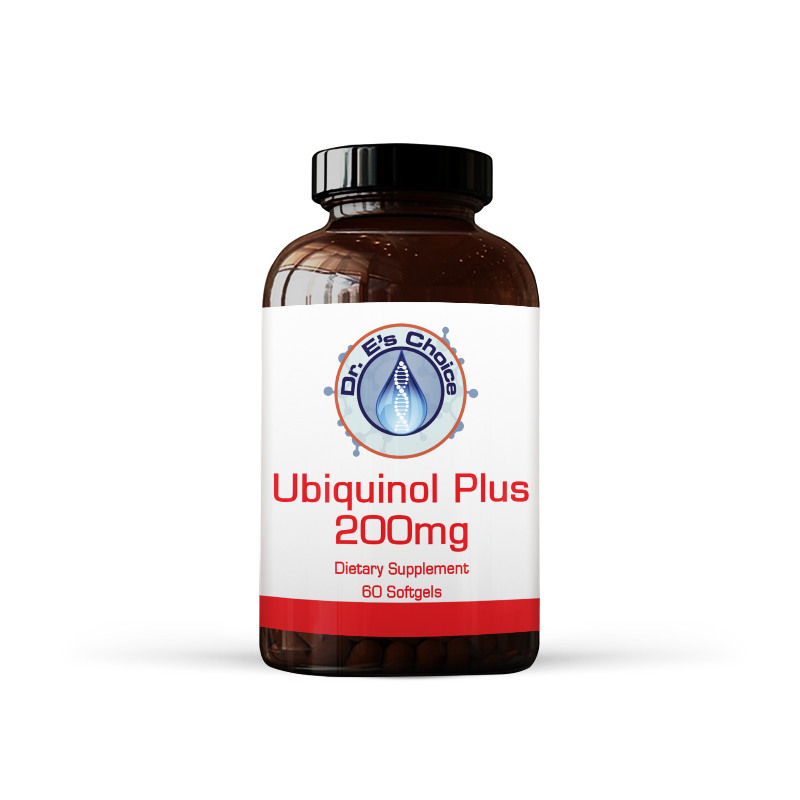 Ubiquinol Plus 200mg
GG complements the actions of ubiquinol due to its unique ability to boost endogenous CoQ10 synthesis and promote efficient cellular permeability.
Application

• Provides Superior Absorption of CoQ10*
• May Support Healthy Mitochondrial Function*
• May Support Cardiovascular, Nervous and Immune System*
• Helps Promote Proper Energy Levels and Healthy Aging*
• May Benefit Healthy Bone Metabolism*
Additional Information

Dosage
Take one softgel daily with meals, or as recommended by your health care provider. Do not use if tamper seal is damaged.

All Dr. E's Choice Formulas Meet or Exceed cGMP Quality Standards.