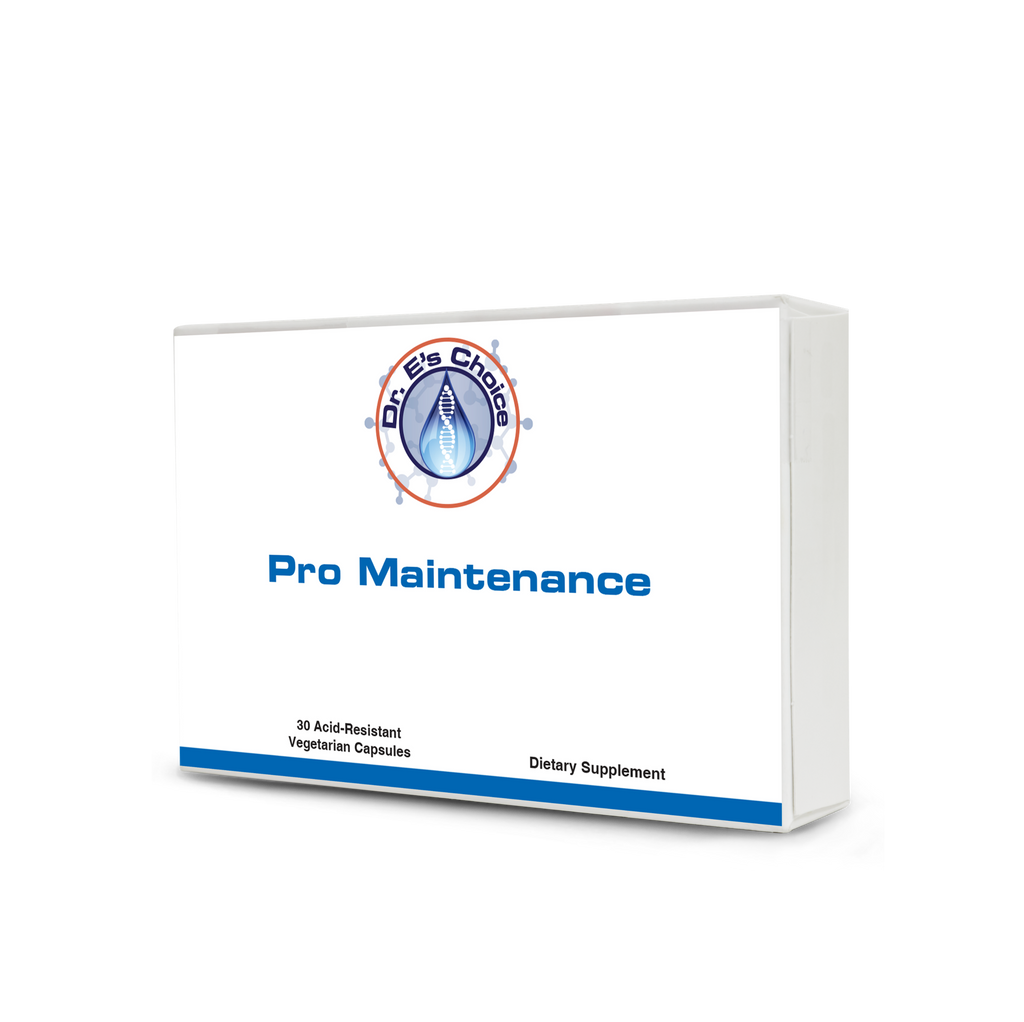 Pro Maintenance
Pro Maintenance is a vegetarian, dairy- and gluten-free, four-strain probiotic totaling 30 billion CFU† per capsule.
Application

• Helps Maintain a Healthy Intestinal Microecology*
• Supports the Natural Immune Response*
• Supports Bowel Regularity*
• Supports Lactose Digestion*
Additional Information

Dosage
Take one capsule with water daily, or as directed by your healthcare practitioner.

Does Not Contain
Wheat, gluten, corn, yeast, soy, animal or dairy products, fish, shellfish, peanuts, tree nuts, egg, ingredients derived from genetically modified organisms (GMOs), artificial colors, artificial preservatives.

All Dr. E's Choice Formulas Meet or Exceed cGMP Quality Standards.