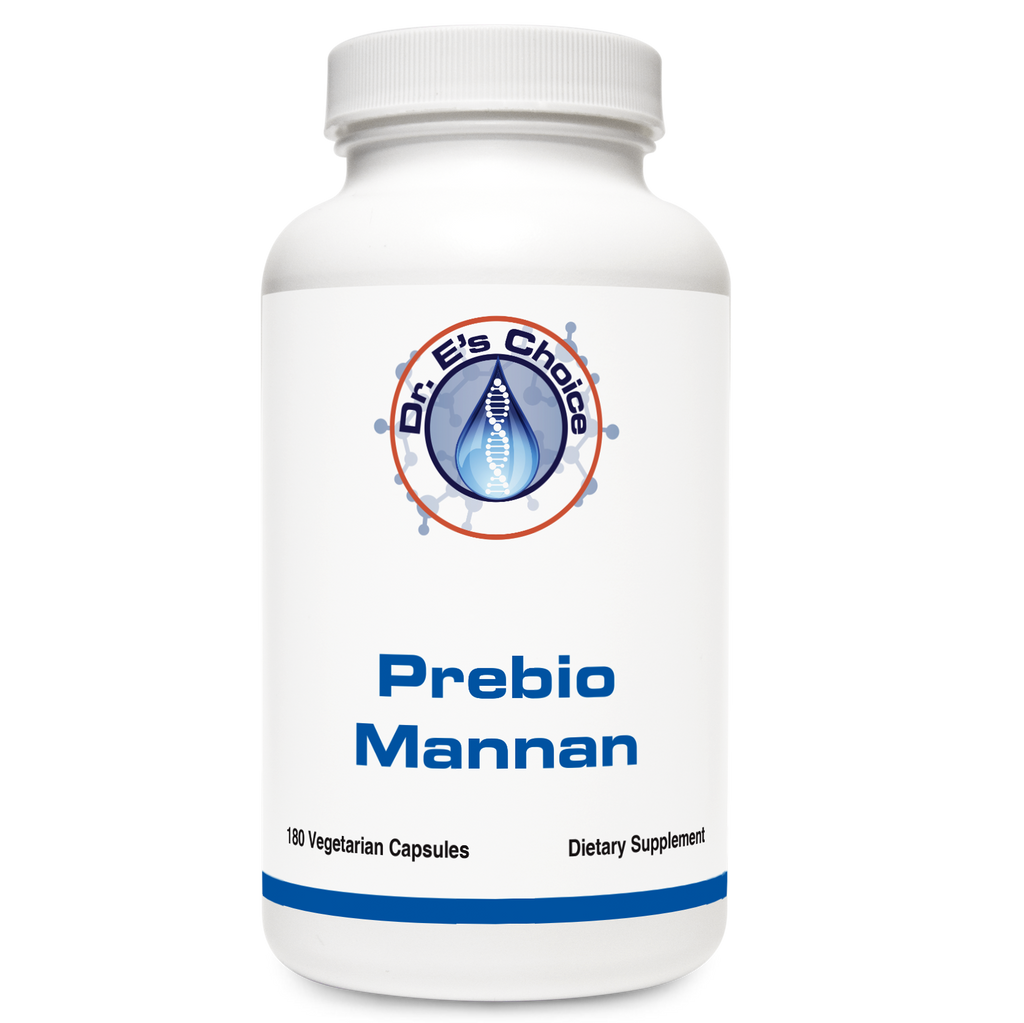 Prebio Mannan
Support health effects, such as on satiety, weight control, glucose and lipid metabolism, and bowel regularity.
Application

• Supports Satiety
• Supports Weight Control
• Supports Glucose Metabolism
• Supports Cholesterol Metabolism
• Supports Healthy Bowel Movements
• Serves as a Prebiotic for Intestinal Bacteria
Additional Information

Dosage
Take three to six capsules once per day, or take three capsules 30 to 60 minutes before each of your two biggest meals, or use as directed by your healthcare practitioner.

Does Not Contain
Wheat, gluten, corn, yeast, soy, animal or dairy products, fish, shellfish, peanuts, tree nuts, egg, ingredients derived from genetically modified organisms (GMOs), artificial colors, artificial sweeteners, or artificial preservatives.

All Dr. E's Choice Formulas Meet or Exceed cGMP Quality Standards.