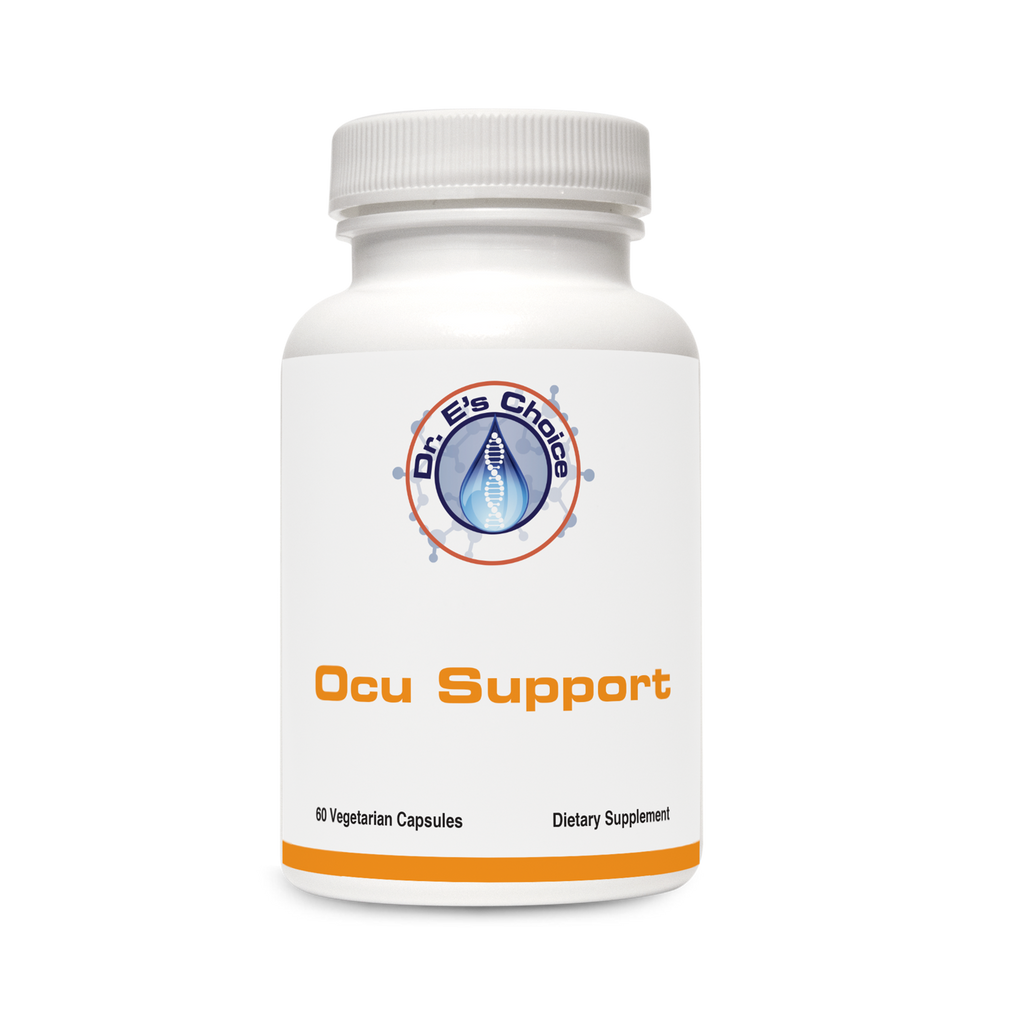 OCU SUPPORT
OCU SUPPORT is a groundbreaking supplement for the care and support of the eyes.
Application

• Protection of macula, retina, and lens from oxidative damage*
• Healthy eye structure and function*
• Supports Healthy intracellular glutathione Levels*
Additional Information

Dosage
Take two capsules daily, or as directed by your healthcare practitioner.

All Dr. E's Choice Formulas Meet or Exceed cGMP Quality Standards.