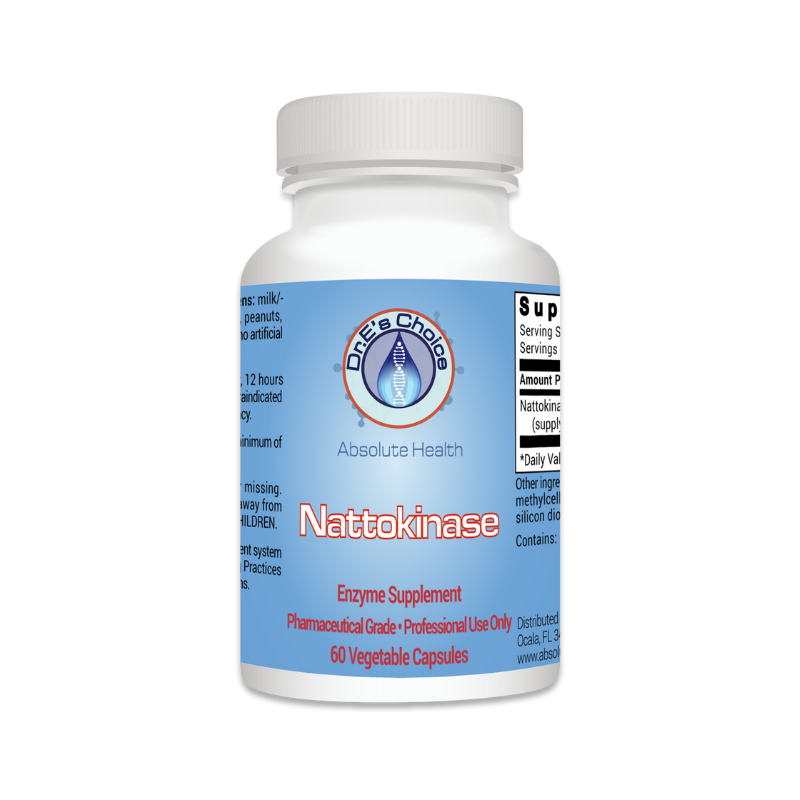 Nattokinase
Nattokinase is an all-natural, potent enzyme that is extracted from natto and highly purified.
Application

• Supports Healthy Fibrin Levels*
• Supports the Smooth Flow of Blood*
• Supports Healthy Blood Pressure Already within the Normal Range*
Additional Information

Dosage
Take 1 capsule daily with meals. Aggressive support: 1 capsule twice daily, 12 hours apart, with meals. Use is contraindicated in persons with history of bleeding tendency.

Consult your healthcare provider prior to use. Individuals taking blood thinners or other medication should discuss potential interactions with their healthcare practitioner. This supplement is free of Vitamin K. Do not use if tamper seal is damaged.

Does Not Contain
Milk/casein, eggs, fish, shellfish, peanuts, tree nuts, wheat/gluten, corn, yeast, soybeans, artificial colors, artificial sweeteners, or preservatives.

All Dr. E's Choice Formulas Meet or Exceed cGMP Quality Standards.