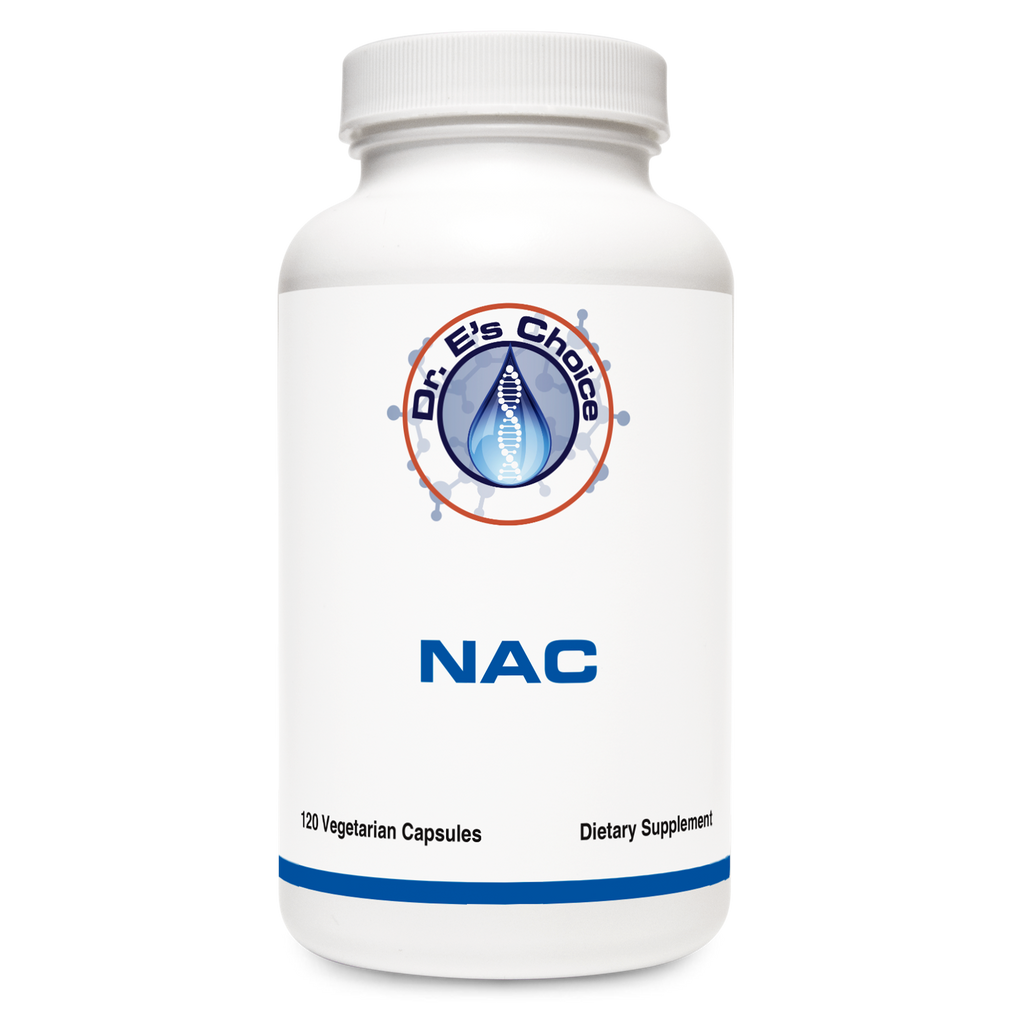 NAC
Glutathione is the principle defense within the body against reactive oxygen species and is also responsible for the detoxification of drugs, metabolites, and other compounds.
Application

• Supports glutathione synthesis
• Supports detoxification of environmental toxins and heavy metals
• Provides potent nutritional support to all body cells as a powerful antioxidant
• Supports individuals with a compromised antioxidant defense system
• Supports healthy respiratory function via mucolytic and antioxidant properties
Additional Information

Dosage
Take 1-2 capsules daily, between meals or as directed by your healthcare practitioner.

All Dr. E's Choice Formulas Meet or Exceed cGMP Quality Standards.