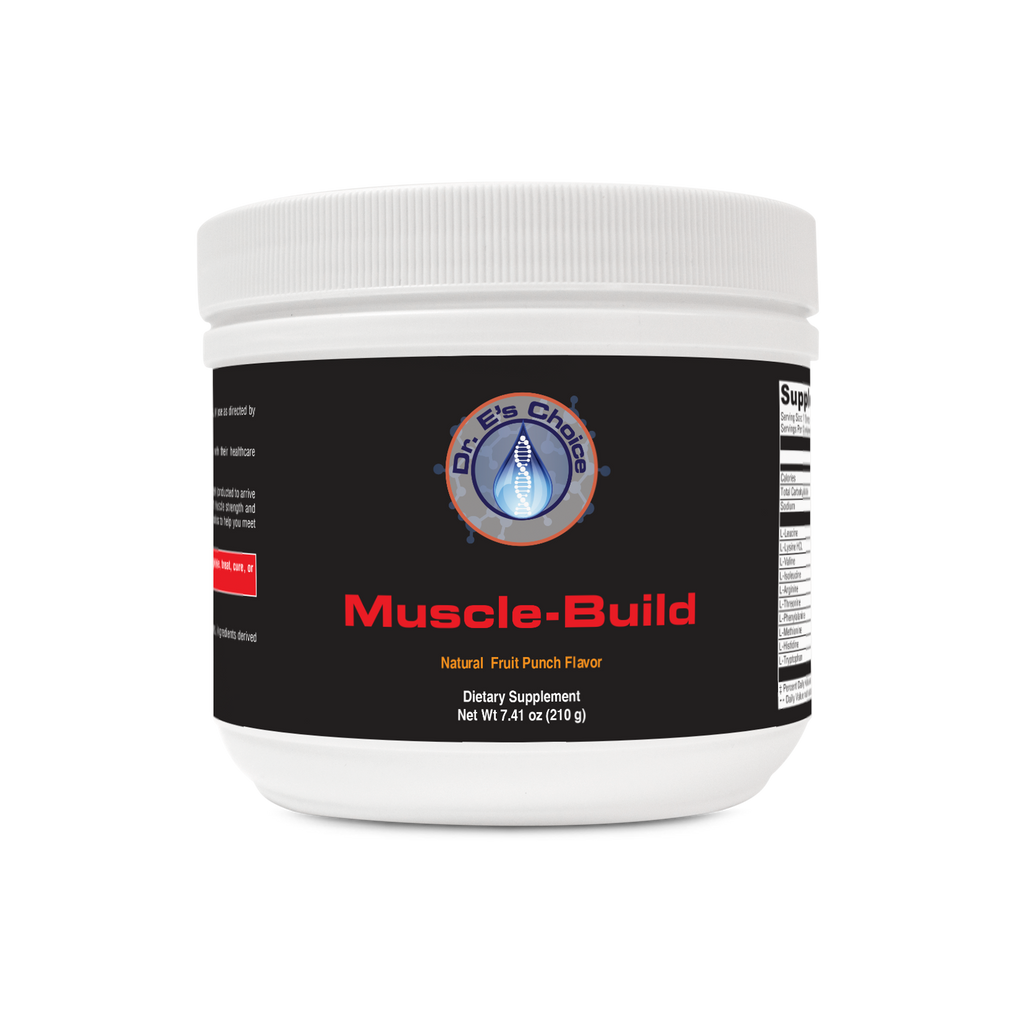 Muscle Build
Muscle-Build represents a breakthrough in the use of amino acids for muscle protein synthesis.
Application

• Supports Muscle Protein Synthesis in the Young and the Elderly*
• Supports Muscle Recovery After Exercise*
• Supports Muscle Strength and Function*
Additional Information

Dosage
Dissolve one scoop (6.8 g) into 8-12 oz of room temperature water and consume once per day 30 to 60 minutes prior to resistance exercise or between meals or use as recommended by your health care professional.


Consult your healthcare practitioner prior to use. Individuals taking medication should discuss potential interactions with their healthcare practitioner.

Does Not Contain
Wheat, gluten, corn protein, yeast, soy protein, dairy products, fish, shellfish, peanuts, tree nuts, egg, artificial colors, artificial sweeteners, or preservatives.

All Dr. E's Choice Formulas Meet or Exceed cGMP Quality Standards.