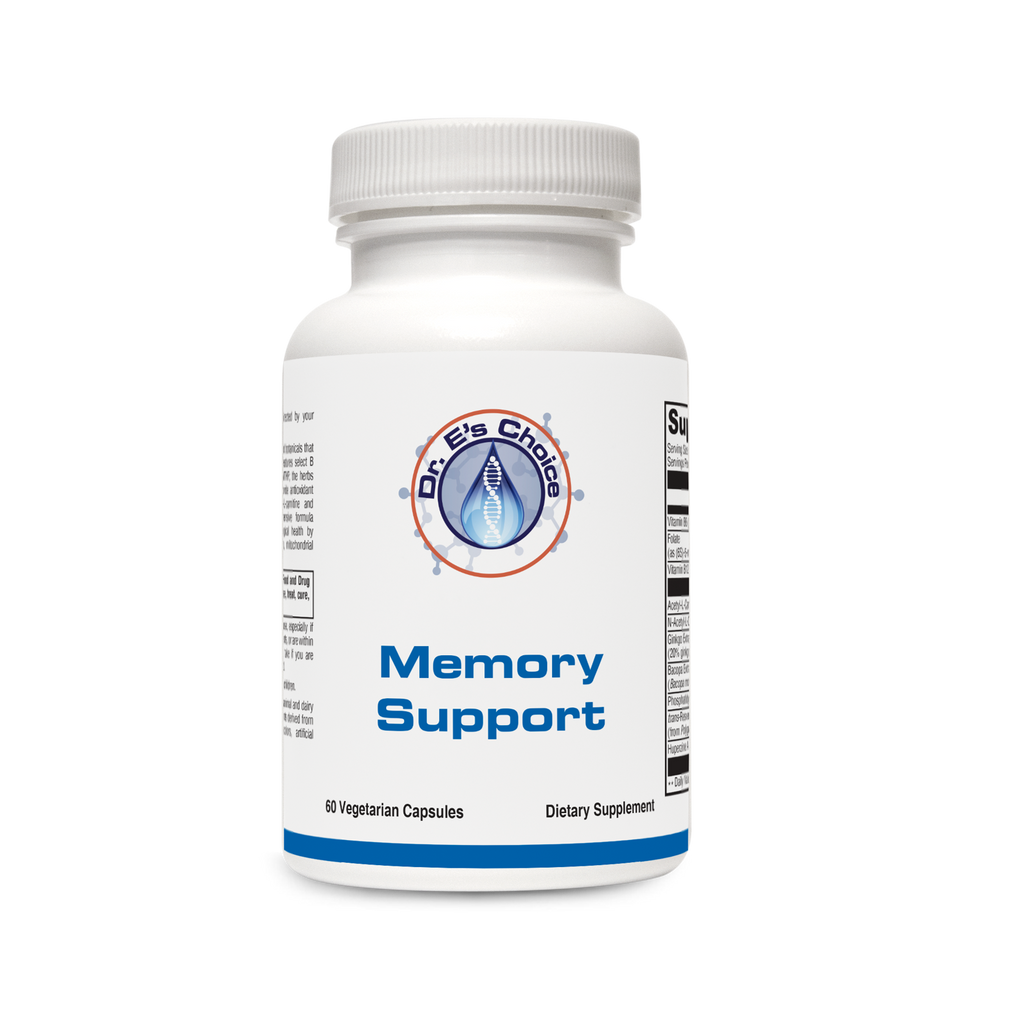 Memory Support
Memory Support is a unique combination of nutrients and botanicals that supports cognitive function and a healthy memory.
Application

• Helps Support Normal, Healthy Cognitive Function*
• May Support the Health of Brain Tissue*
Additional Information

Dosage
Take one capsule twice daily, or as directed by your healthcare practitioner

Does Not Contain

Wheat, gluten, corn, yeast, soy, animal or dairy products, fish, shellfish, peanuts, tree nuts, egg, ingredients derived from genetically modified organisms (GMOs), artificial colors, artificial sweeteners, or preservatives.

All Dr. E's Choice Formulas Meet or Exceed cGMP Quality Standards.