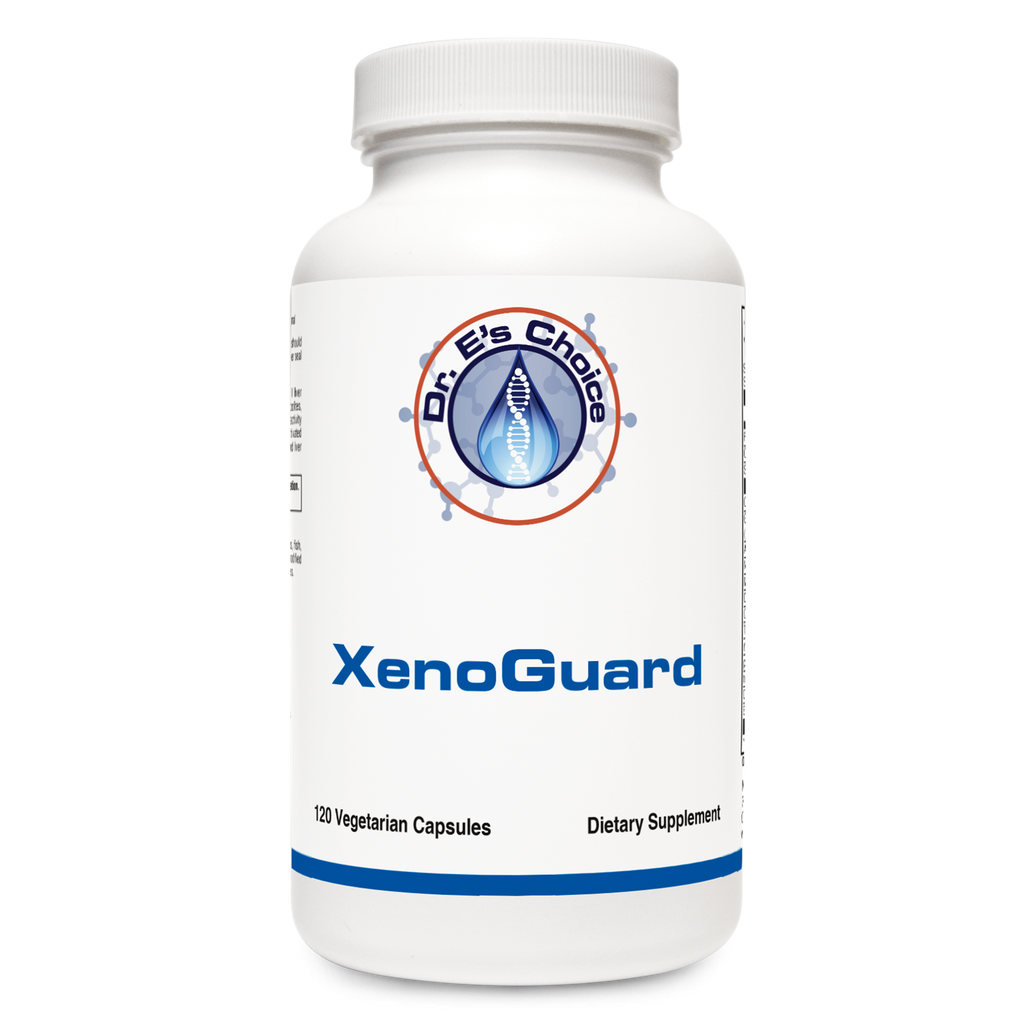 XenoGuard
XenoGuard is a comprehensive formula designed to support phase I and phase II liver detoxification of environmental pollutants, endocrine disruptors, estrogen metabolites, xenoestrogens, and other toxins.
Application

• Provides Micronutrients, Phytonutrients, and Cofactors that Support Detoxification of Xenobiotics and Xenoestrogens
• Supports Healthy Estrogen Metabolism
• Supports Antioxidant Mechanism and Glutathione Production
Additional Information

Dosage
Take two capsules daily, or as directed by your healthcare practitioner. Consult your healthcare practitioner prior to use. Individuals taking medication should discuss potential interactions with their healthcare practitioner. Do not use if tamper seal is damaged.

Does Not Contain
Wheat, gluten, yeast, soy, animal or dairy products, fish, shellfish, peanuts, tree nuts, egg, ingredients derived from genetically modified organisms (GMOs), artificial colors, artificial sweeteners, or preservatives.

All Dr. E's Choice Formulas Meet or Exceed cGMP Quality Standards.