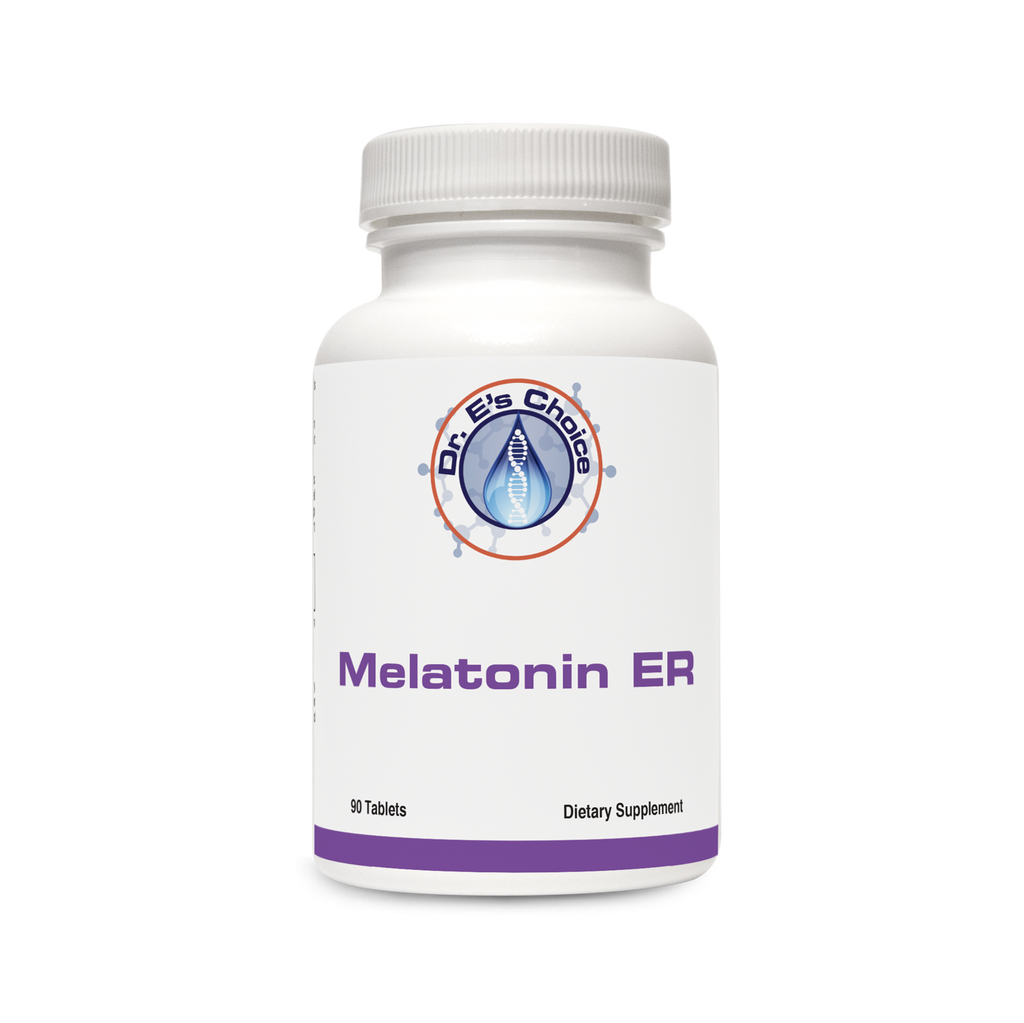 Melatonin ER
Melatonin ER is a vegetarian, biphasic tablet consisting of 5 mg of melatonin and 10 mg of Vitamin B6 designed to release quickly and then steadily for extended support.
Application

• Support Synchronization of the Body's Daily Biorhythms
• Support Restful Sleep
• Direct and Indirect Antioxidant Support
• Support Healthy Immune Response
• Support Brain Health
Additional Information

Dosage
Swallow with water 20 minutes before bedtime.

All Dr. E's Choice Formulas Meet or Exceed cGMP Quality Standards.