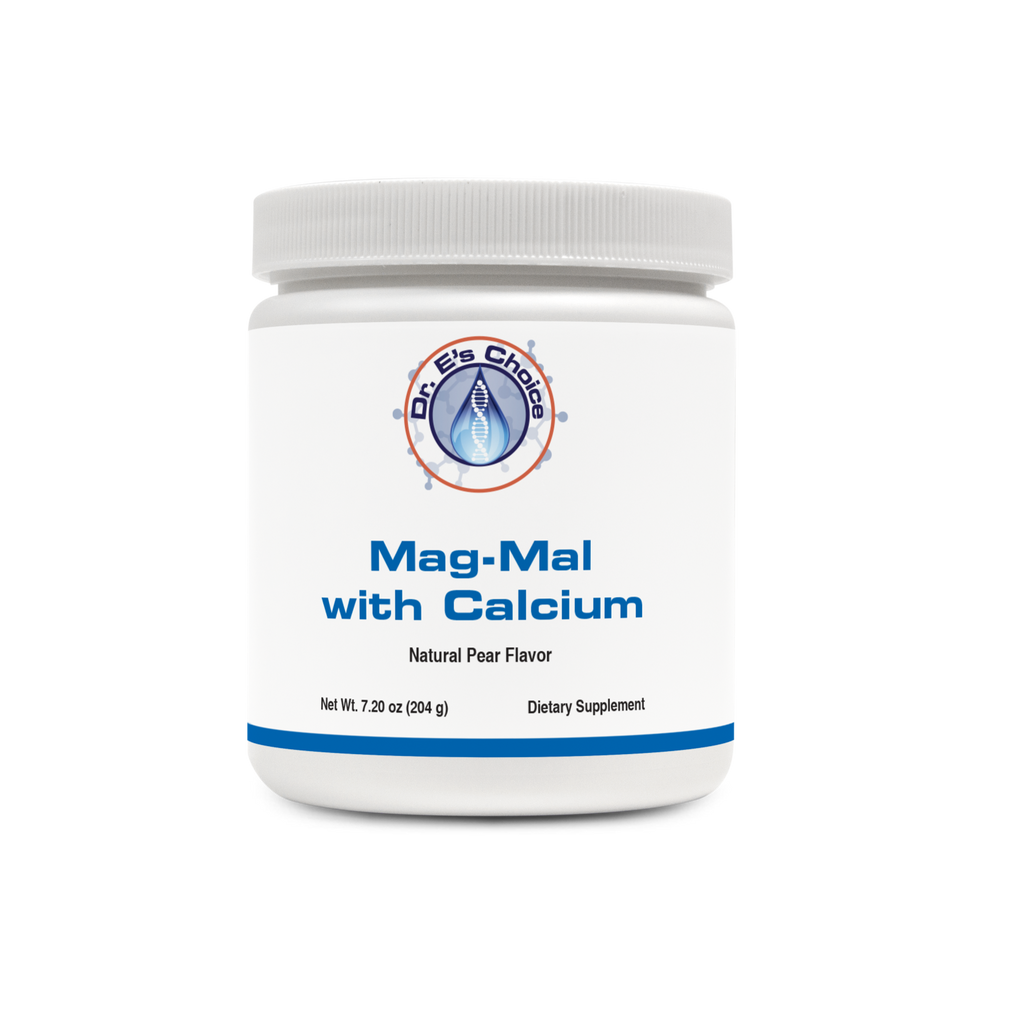 Mag-Mal with Calcium
This supplement is easy to take for all ages, and the special forms of the minerals promote optimal absorption and utilization, while being gentle on the gastrointestinal tract.
Application

• Supports Neurologic Health
• Supports Healthy Muscle Function/Healthy Nerve Conduction
• Supports Calm Behaviors and Healthy Mood
• Supports Bone Health
• Supports Energy Production
• Provides Magnesium and Calcium for Optimum Nutrition
Additional Information

Dosage
Dissolve one scoop in 6 oz of cool, pure water. Drink once daily or use as directed by your healthcare practitioner.

All Dr. E's Choice Formulas Meet or Exceed cGMP Quality Standards.