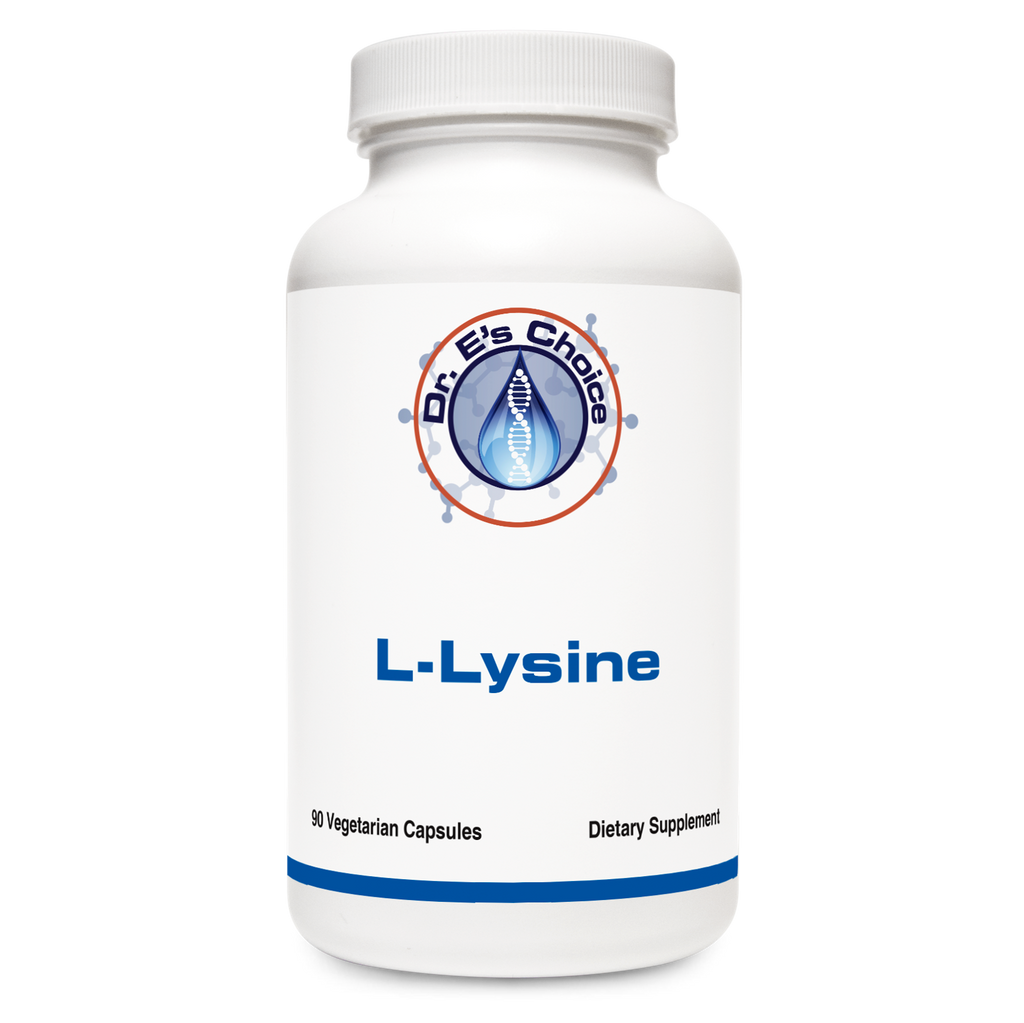 L-Lysine
Lysine is vital for normal growth and for the manufacture of collagen, a substance important for healthy skin, bones, tendons, and cartilage.
Application

• Provides an Essential Amino Acid*
• Provides Balance to a High Intake of Arginine*
• Supports Synthesis of Collagen*
• Supports Healthy Growth and Protein Synthesis*
Additional Information

Dosage
Preferably on an empty stomach, take one to two capsules three times a day, or as directed by your healthcare practitioner.

Consult your healthcare practitioner prior to use. Individuals taking medication should discuss potential interactions with their healthcare practitioner.

Does Not Contain
Wheat, gluten, corn protein, yeast, soy protein, dairy products, fish, shellfish, peanuts, tree nuts, egg, artificial colors, artificial sweeteners, or preservatives.

All Dr. E's Choice Formulas Meet or Exceed cGMP Quality Standards.