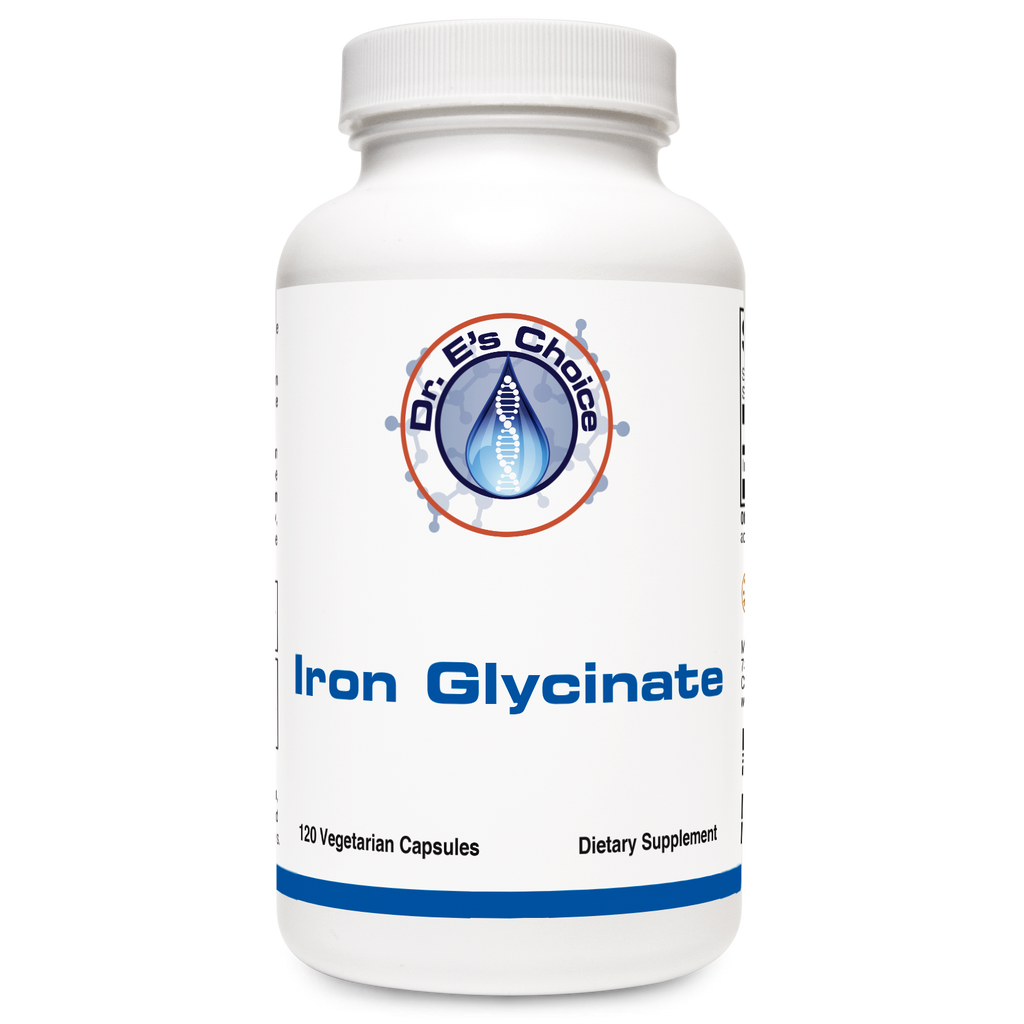 Iron Glycinate
This form of iron has higher bioavailability, lower toxicity, less food reactivity, less food interactions and has a longer shelf life than any other common form of iron.
Application

• Supplements Inadequate Dietary Intake of Iron
• Supports Increased Requirement for Iron
• Supports Healthy Ferritin and Hemoglobin Levels
Additional Information

Dosage
Take one capsule daily, or as directed by your healthcare practitioner.
Children and pregnant or lactating women should consult their healthcare practitioner prior to use. Do not use if tamper seal is damaged.

Does Not Contain

Wheat, gluten, yeast, soy, animal or dairy products, fish, shellfish, peanuts, tree nuts, egg, ingredients derived from genetically modified organisms (GMOs), artificial colors, artificial sweeteners, or artificial preservatives.

All Dr. E's Choice Formulas Meet or Exceed cGMP Quality Standards.