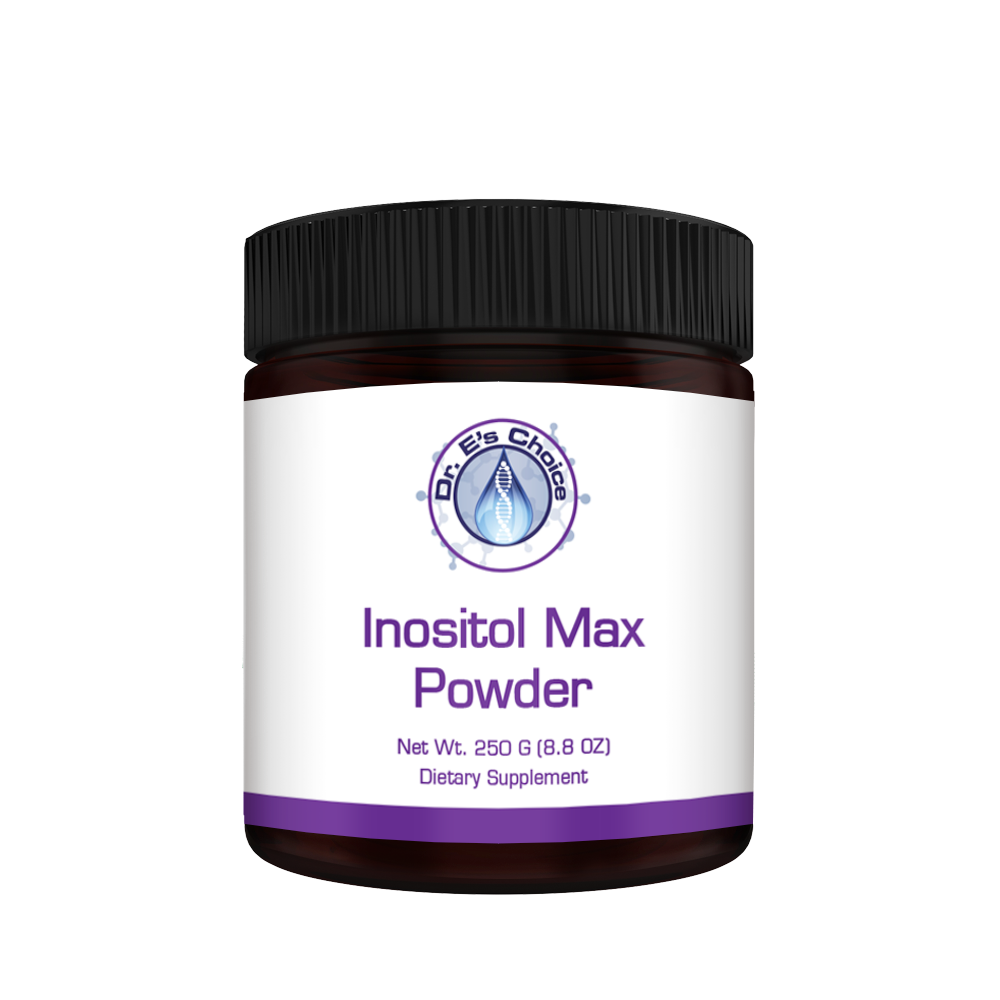 Inositol Max Powder
Inositol is one of the most versatile nutrients for promoting mental and emotional wellness, overall relaxation, healthy eating patterns and restful sleep via its role in neurotransmitter messaging.
Application

• Promotes proper function of thyroid hormone
• Supports normal insulin sensitivity and healthy blood sugar metabolism
• Supports restful sleep and improved sleep quality
• Supports healthy mood and cognitive function
Additional Information

Dosage
Mix 1/4 to 1 teaspoon in water or liquid per day, or as directed by your healthcare practitioner. Inositol may be taken directly before bedtime to assist in improving sleep quality.

Does Not Contain

Wheat, gluten, yeast, corn, soy, dairy products, fish, shellfish, peanuts, tree nuts, ingredients derived from GMOs, artificial colors, artificial sweeteners, or artificial preservatives.

All Dr. E's Choice Formulas Meet or Exceed cGMP Quality Standards.