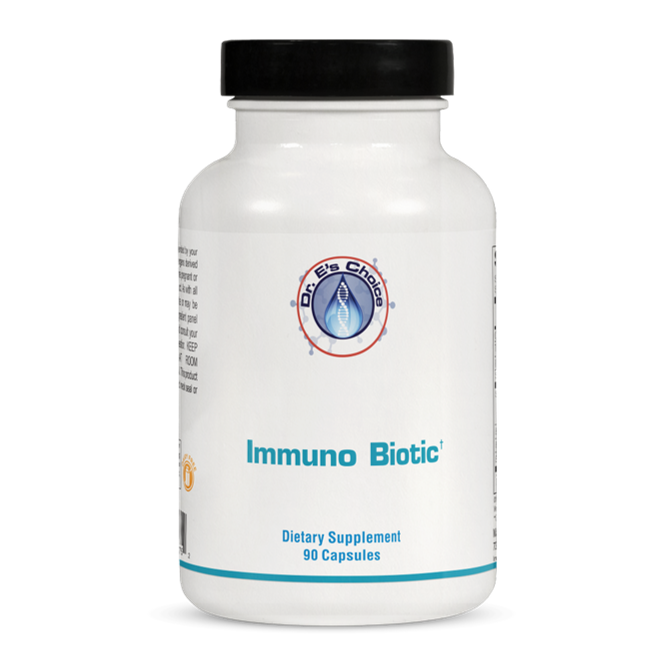 Immuno Biotic
Immuno Biotic is a spore-based, broad-spectrum formula designed to promote a healthy gut microflora, protect mucosal integrity and relieve small intestinal bacterial overgrowth (SIBO).
Application

• Helps Maintain Normal Gastrointestinal Balance
• Concentrated Immunoglobulins Enhance Mucosal Immunity
• Supports Digestion and Micronutrient Absorption
• Maintains GI Barrier Health and Integrity
Additional Information

Dosage
Take three capsules per day or as recommended by your health care professional.

Does Not Contain
Wheat, gluten, soy, corn, dairy products, fish, shellfish, peanuts, tree nuts, egg, artificial sweeteners, colors or preservatives.

All Dr. E's Choice Formulas Meet or Exceed cGMP Quality Standards.