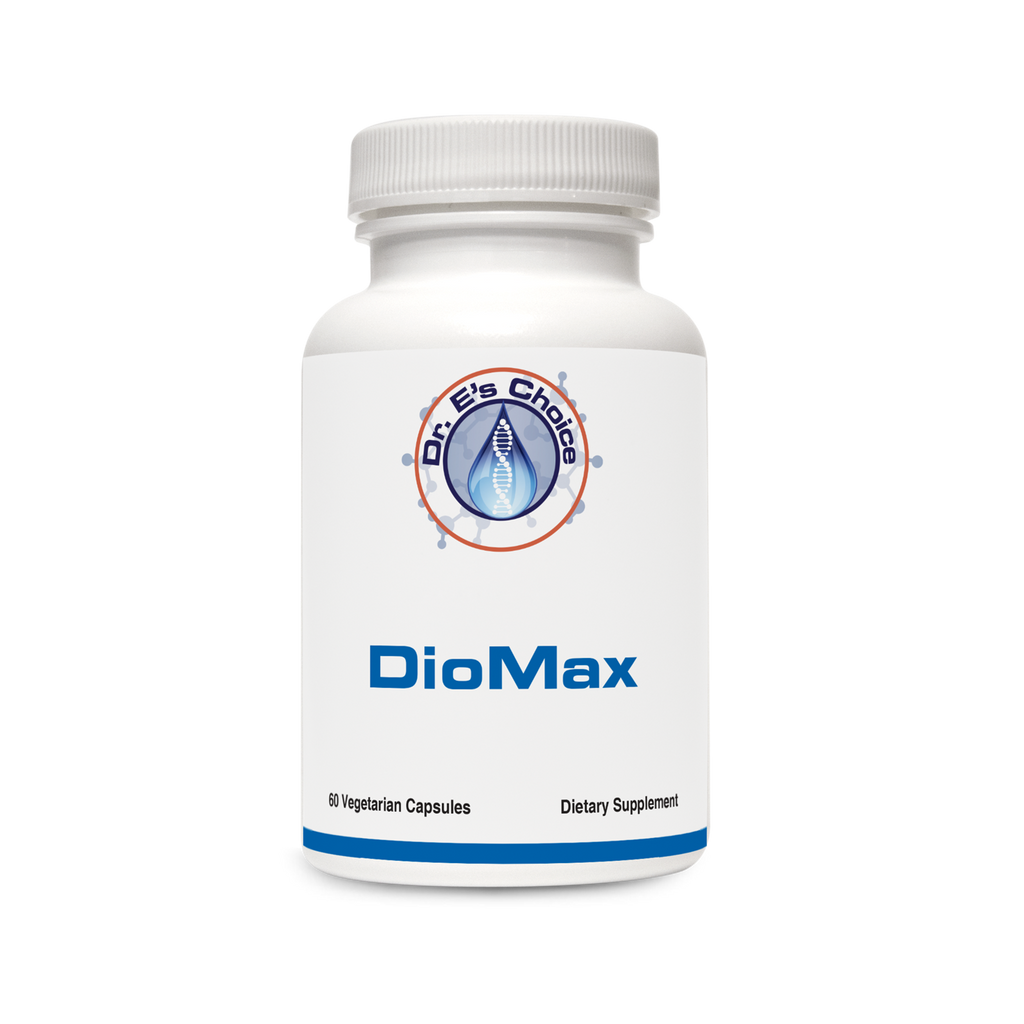 DioMax
Promote healthy lymphatic drainage; and enhance antioxidant activity and the body's normal response to inflammation.
Application

• Supports Veins, Capillaries, and Circulation*
• Helps Promote Normal Lymphatic Drainage*
• Supports Antioxidant Activity and the Body's Normal Response to Inflammation*
• Supports Blood Glucose Levels Already Within the Normal
Additional Information

Dosage
Take one capsule twice daily, or as directed by your healthcare practitioner.
Children, pregnant or lactating women, and individuals using blood thinners should consult their healthcare practitioner prior to use. Do not use if tamper seal is damaged.

All Dr. E's Choice Formulas Meet or Exceed cGMP Quality Standards.