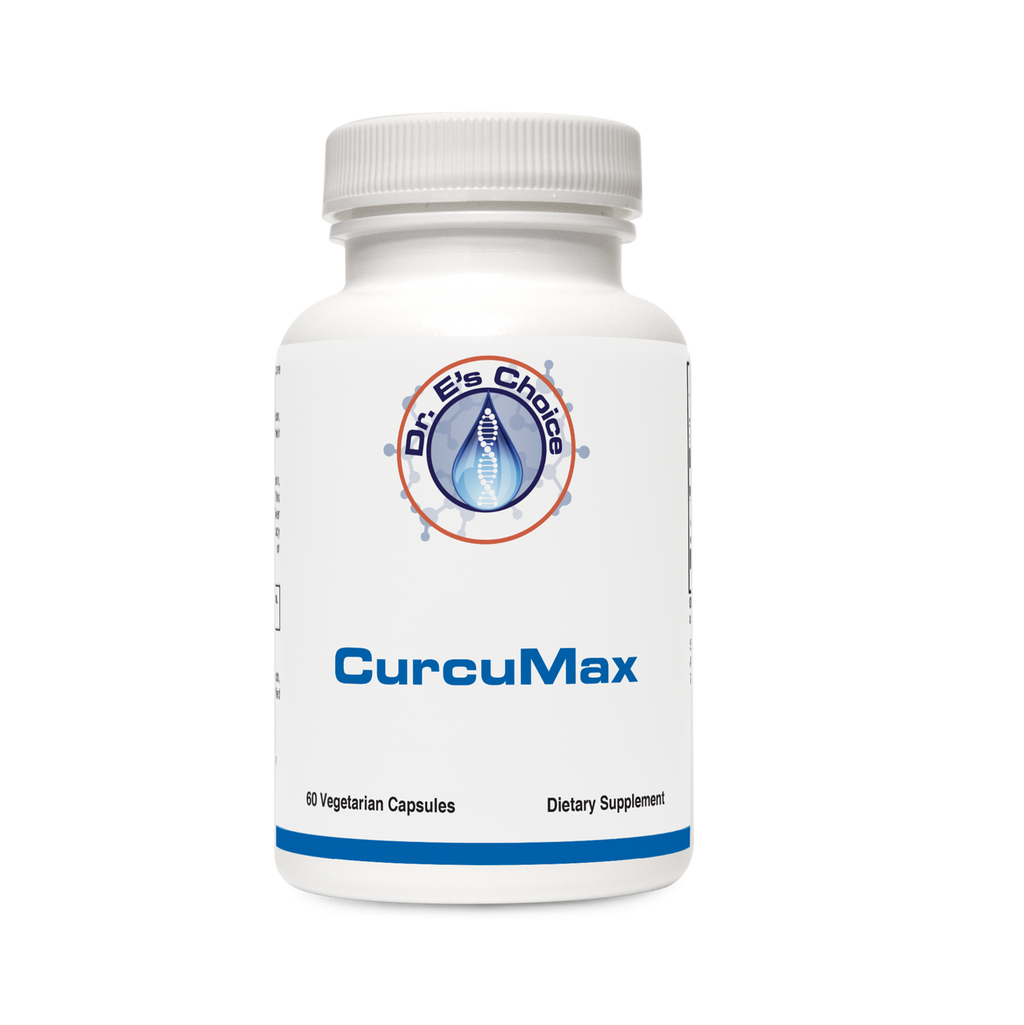 CurcuMax
This natural composition optimizes bioavailability and reflects true turmeric identity to deliver optimal health benefits.
Application

• Provides Antioxidant and Cell-Protective Activity
• Supports Joint Health and Helps Relieve Minor Pain Associated With Physical Activity
• Supports the Health of Organs and Systems by Modulating the Production of Cytokines and Other Signaling Molecules
• Supports the Body's Efforts to Promote Healthy Cell Growth and Inhibit Unhealthy Cell Growth in Certain Cell Lines
• Supports Brain/Neuronal Health and a Healthy Mood
• Supports a Healthy Microbial Environment
Additional Information

Dosage
Take one capsule twice daily, or as directed by your healthcare practitioner.

Consult your healthcare practitioner prior to use. Individuals taking medication, especially blood thinners or for cancer, should discuss potential interactions with their healthcare practitioner. Do not use if tamper seal is damaged.

All Dr. E's Choice Formulas Meet or Exceed cGMP Quality Standards.