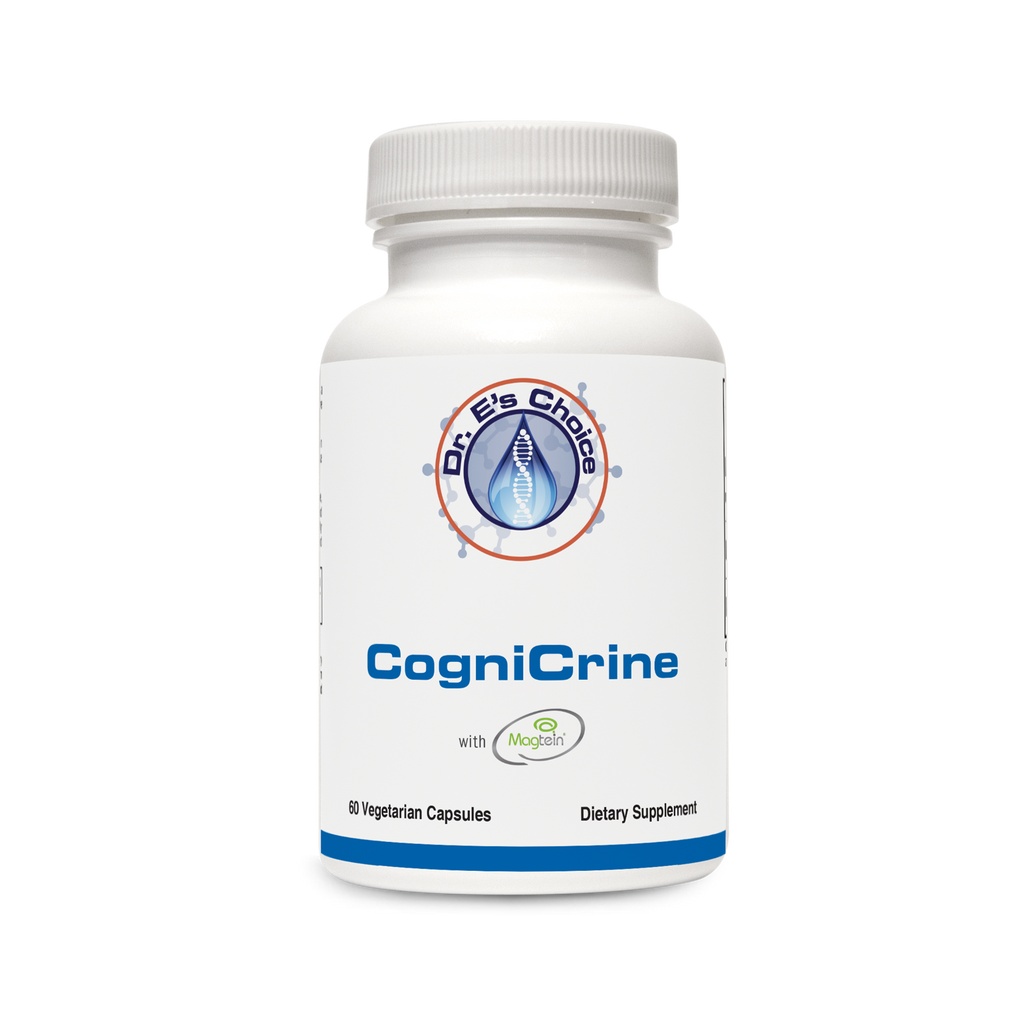 Cognicrine
Methylcobalamin supports cognition and contributes to healthy energy metabolism
Application

• Supports Healthy Brain Magnesium Levels
• Promotes Concentration, Mental Clarity, and Focus
• Supports Cognitive Health
• Promotes Mental and Physical Energy and Motivation to Exercise
Additional Information

Dosage
Begin with two capsules daily to determine response. Increase to a maximum of two capsules twice daily, or take as directed by your healthcare practitioner. Consult your healthcare practitioner prior to use. Individuals taking medication should discuss potential interactions with their healthcare practitioner.

Do not use if tamper seal is damaged.

All Dr. E's Choice Formulas Meet or Exceed cGMP Quality Standards.