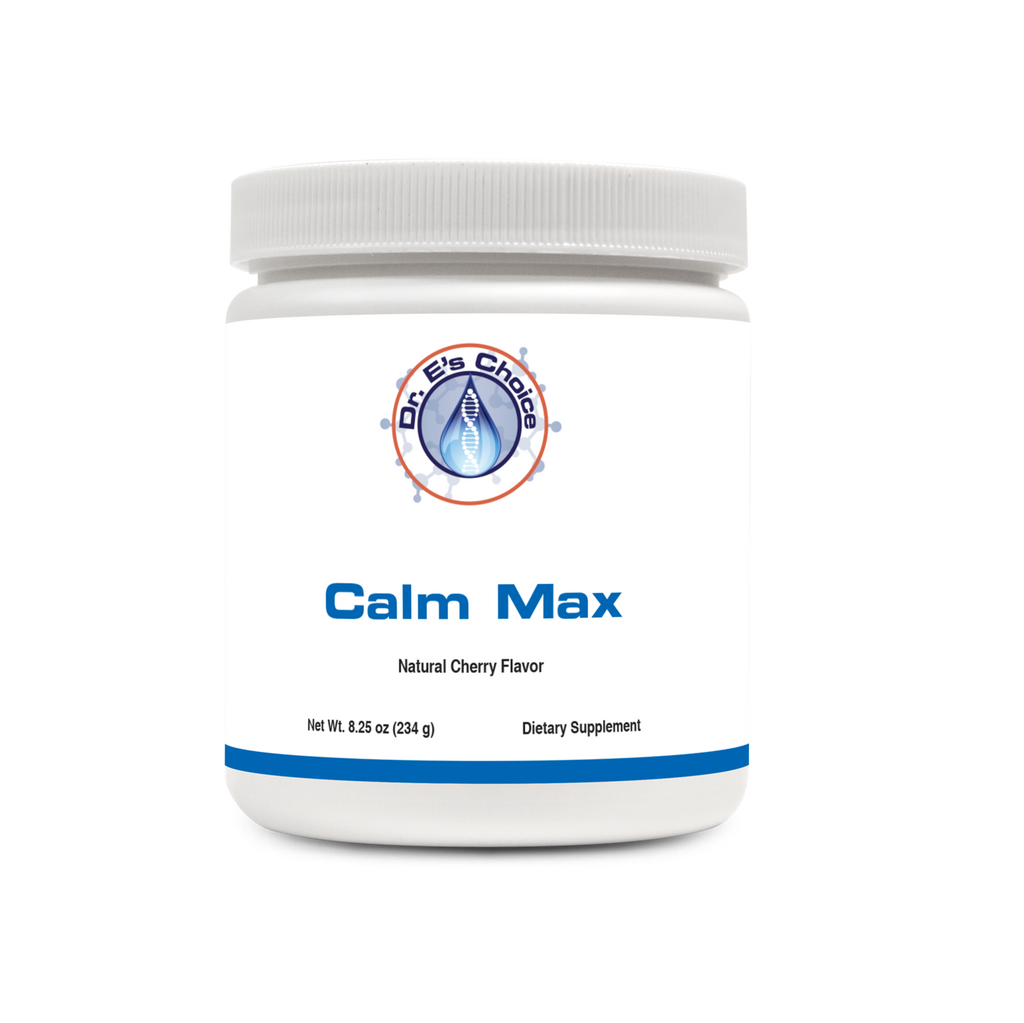 Calm Max
The formula aims to promote a calm, relaxed physiological and emotional state.
Application

• Support Relaxed Mood
• Support Inhibitory Neurotransmitter Function
• Support Neuronal Stabilization
• Support Healthy Blood Pressure
• Support Intracellular Osmotic Regulation, Important in Neuronal Transmission
Additional Information

Dosage
Dissolve one scoop of Calm Max powder into 6 fluid ounces of cool, pure water. Drink one to four times daily, or as directed by your healthcare practitioner.

All Dr. E's Choice Formulas Meet or Exceed cGMP Quality Standards.