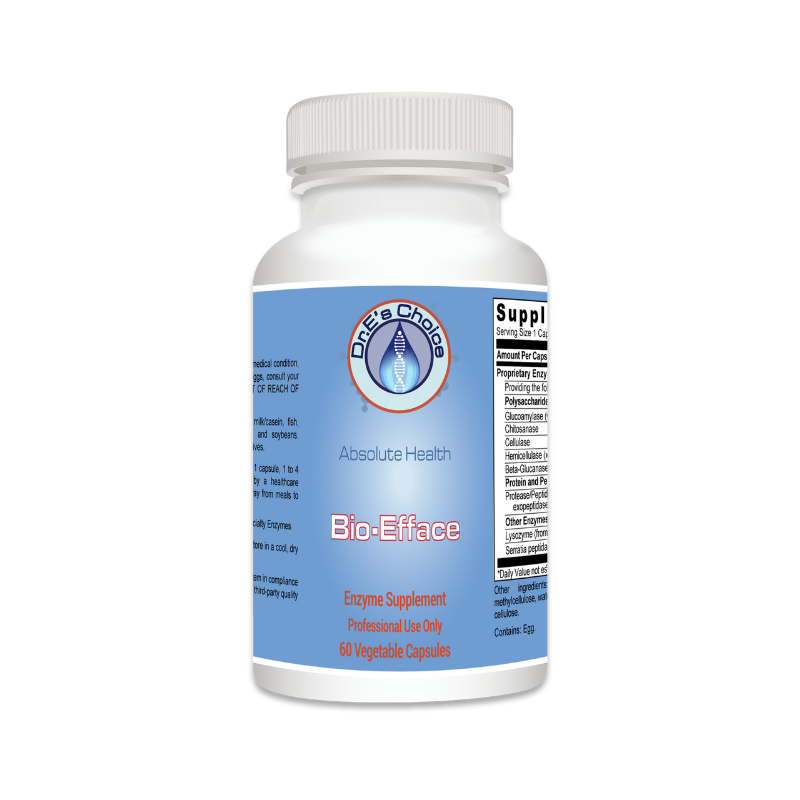 Bio-Efface
Bio-Efface is a specially formulated enzyme mixture is designed to support a healthy balance of intestinal microflora.
Application

• Helps disrupt gastrointestinal biofilm
• Supports degradation of yeast cell walls
• Helps protect sensitive GI tissues from irritation
• Complements detoxification protocols
Additional Information

Dosage
1-4 capsules daily away from meals, or as directed by your healthcare practitioner. Children and pregnant or lactating women should consult their healthcare practitioner prior to use. Do not use if tamper seal is damaged.

Artificial colors, artificial sweeteners, or preservatives.

Does Not Contain
Gluten, yeast, artificial colors, and flavorings.
All Dr. E's Choice Formulas Meet or Exceed cGMP Quality Standards.