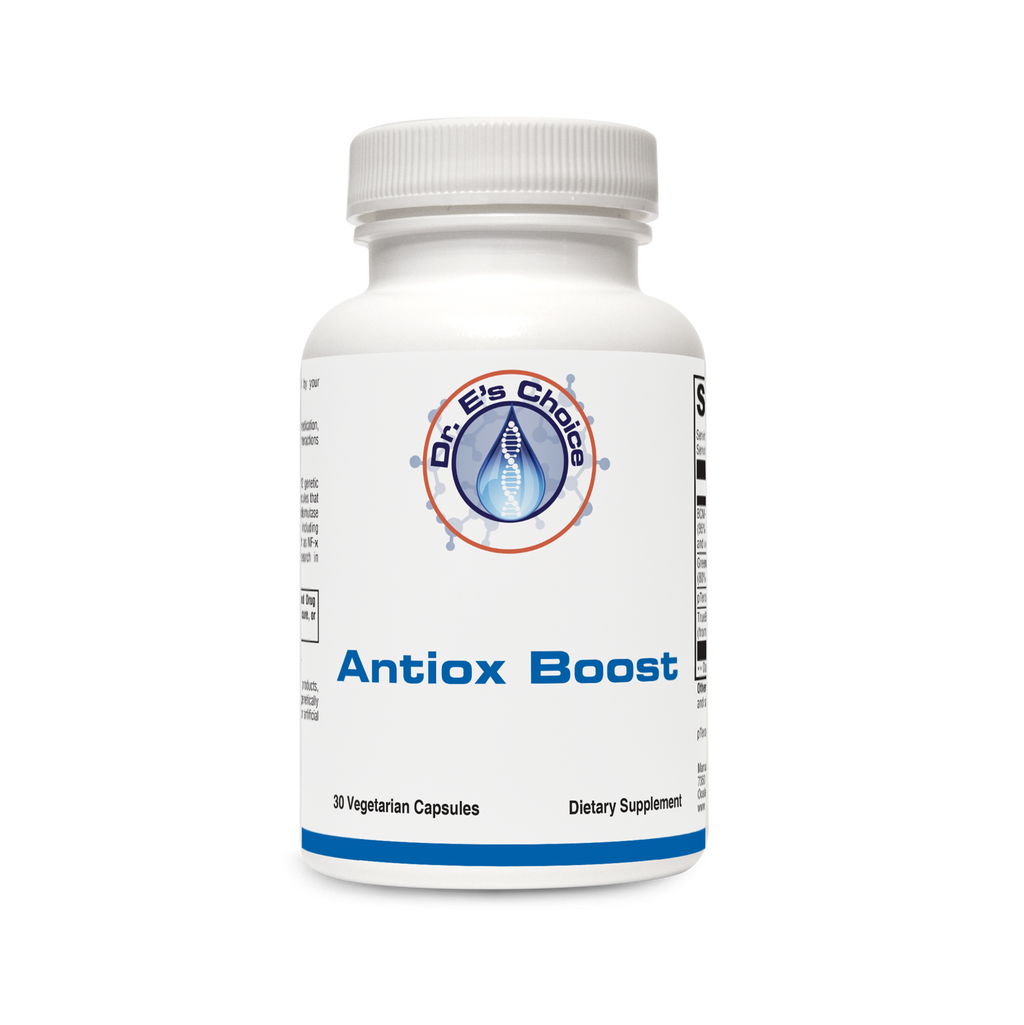 Antiox Boost
Antiox Boost is an exclusive formula designed to activate the Nrf2 genetic pathway.
Application

• Antioxidant Support
• Attenuates the Expression and Release of Damaging Cytokines, Such as NF-κB
• Supports the Body's Natural Detoxification Pathways*
Additional Information

Dosage
Take one to two capsules daily, or as directed by your healthcare practitioner. Children, pregnant and lactating women, and individuals using blood thinners or receiving cancer treatment should consult their healthcare practitioner prior to use. Do not use if tamper seal is damaged.

Does Not Contain
Wheat, gluten, yeast, soy, animal or dairy products, fish, shellfish, peanuts, tree nuts, egg, ingredients derived from genetically modified organisms (GMOs) artificial colors, artificial sweeteners, or preservatives.