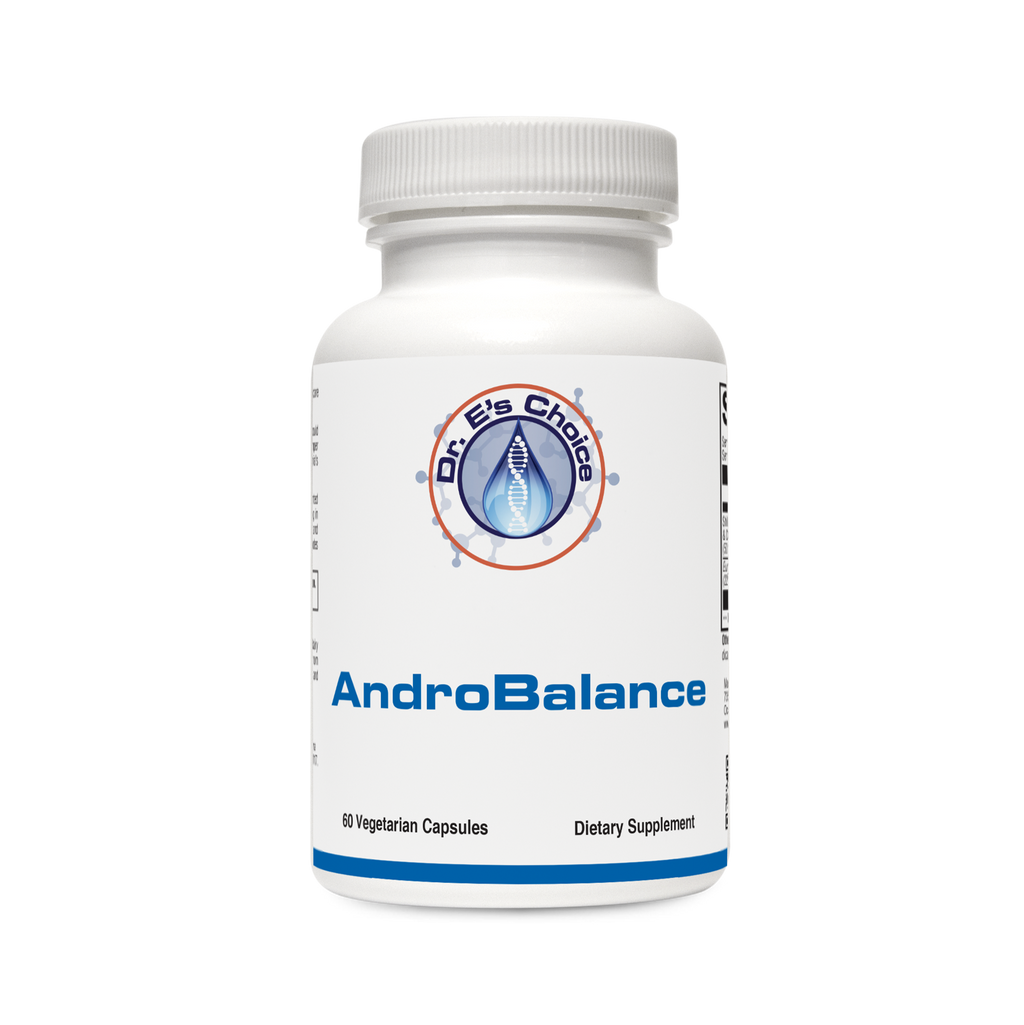 AndroBalance
Support vitality and general physical and mental well-being in men and women.
Application

• Supports healthy testosterone levels
• Supports healthy libido and performance
• Supports overall vitality
• Optimizes physical strength and endurance
• Supports cognition
Additional Information

Dosage
Take two capsules in the morning, or as directed by your healthcare practitioner. Children and pregnant or lactating women should consult their healthcare practitioner prior to use. Do not use if tamper seal is damaged.

Does Not Contain
Wheat, gluten, corn, yeast, soy, animal or dairy products, fish, shellfish, peanuts, tree nuts, egg, ingredients derived from genetically modified organisms (GMOs), artificial colors, artificial sweeteners, or artificial preservatives.

All Dr. E's Choice Formulas Meet or Exceed cGMP Quality Standards.