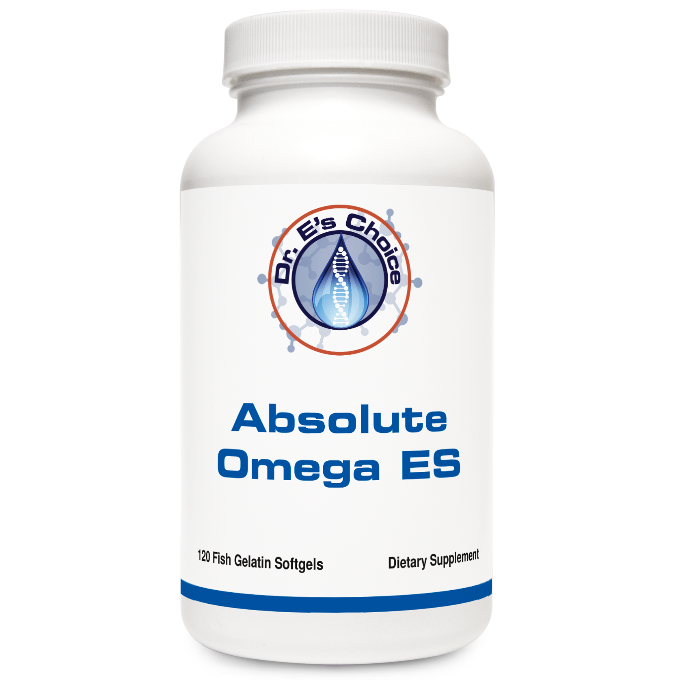 Absolute Omega ES
Absolute Omega ES™ are among Absolute Health®'s exclusive line of pharmaceutical grade, enteric coated, ultra-pure ArticOils® fish oils.
Application

• Support Cardiovascular Health
• May Reduce Inflammation
• Support Healthy Brain and Nervous System Function
• Support Optimal Joint Function
Additional Information

Dosage
Take one or two soft-gels, one to three times daily, or as directed by your healthcare practitioner.

All Dr. E's Choice Formulas Meet or Exceed cGMP Quality Standards.