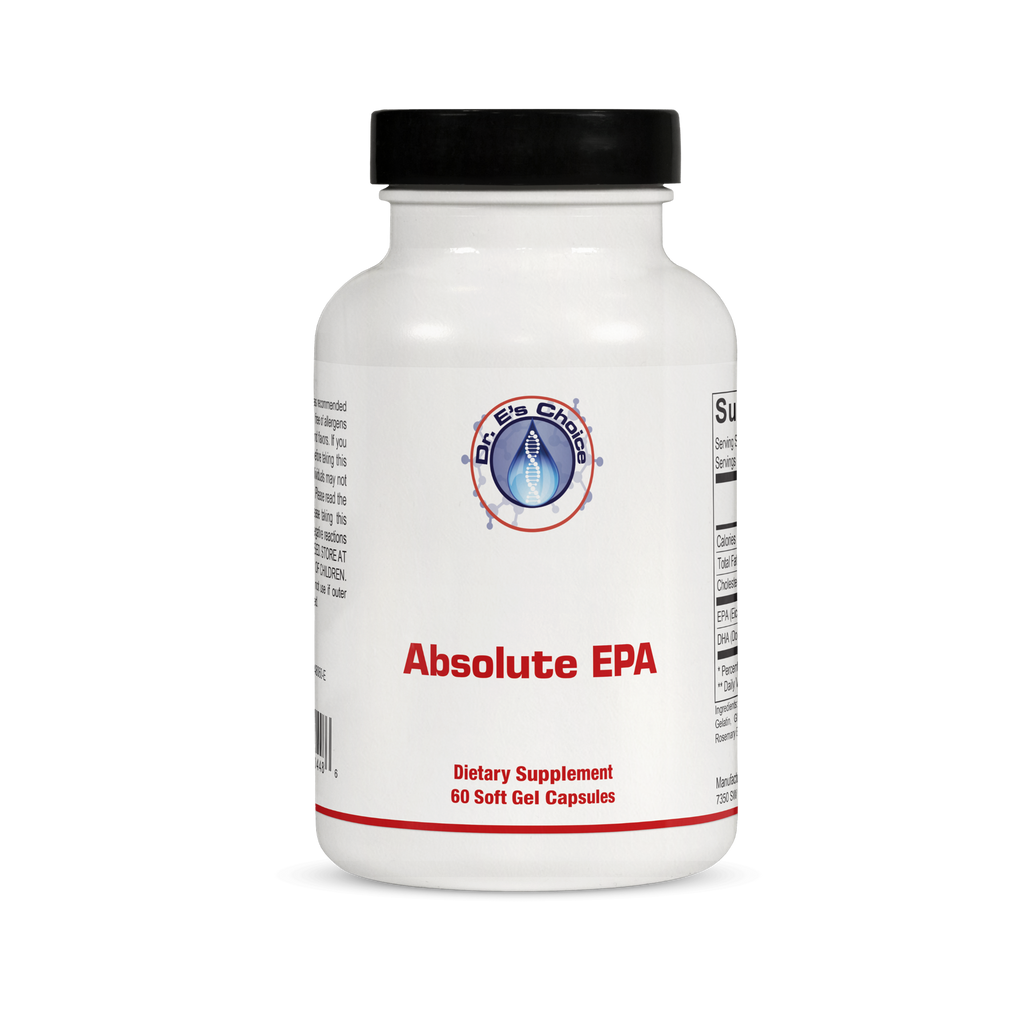 Absolute EPA
Designed for those needing intensive nutritional support of this essential fat.
Application

• Maintains normal inflammatory balance
• High-intensity support for establishing a positive mental outlook
• Targeted support for joint comfort and musculoskeletal integrity
• Maintains healthy cardiovascular function and blood sugar with balance already within normal levels
Additional Information

Dosage
Swallow one to two softgels with water daily, or as directed by your healthcare practitioner.

Does Not Contain

Gluten, corn, yeast, artificial colors or flavors

All Dr. E's Choice Formulas Meet or Exceed cGMP Quality Standards.