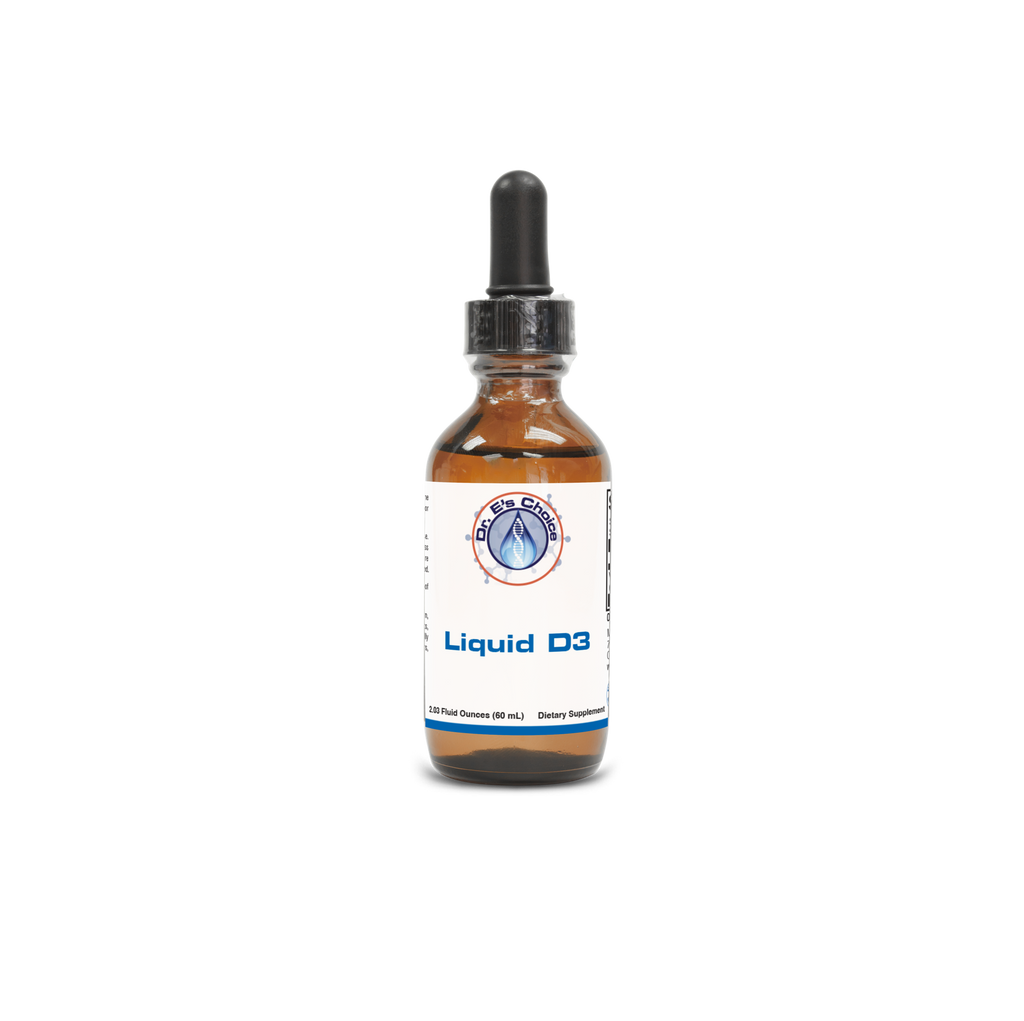 Liquid D3
Liquid D3 is provided as cholecalciferol, identical to the form in which it is derived in the body from cholesterol and synthesized by sunlight on the skin.
Application

• Supports Bone and Dental Health*
• Supports Modulation of Immune Function*
• Supports Healthy Cell Differentiation*
• Supports Neurologic and Cognitive Health*
• Supports Musculoskeletal Comfort*
• Supports Cardiovascular Health and Healthy Blood Sugar Metabolism*
• Supports Vitamin D Repletion in Cases of Dietary Deficiency, Limited Sunlight Exposure, or Use of Depleting Therapies*
Additional Information

Dosage
Shake well before using. Take one drop 1-5 times daily (from dropper or in liquid) or as directed by your healthcare practitioner.

All Dr. E's Choice Formulas Meet or Exceed cGMP Quality Standards.