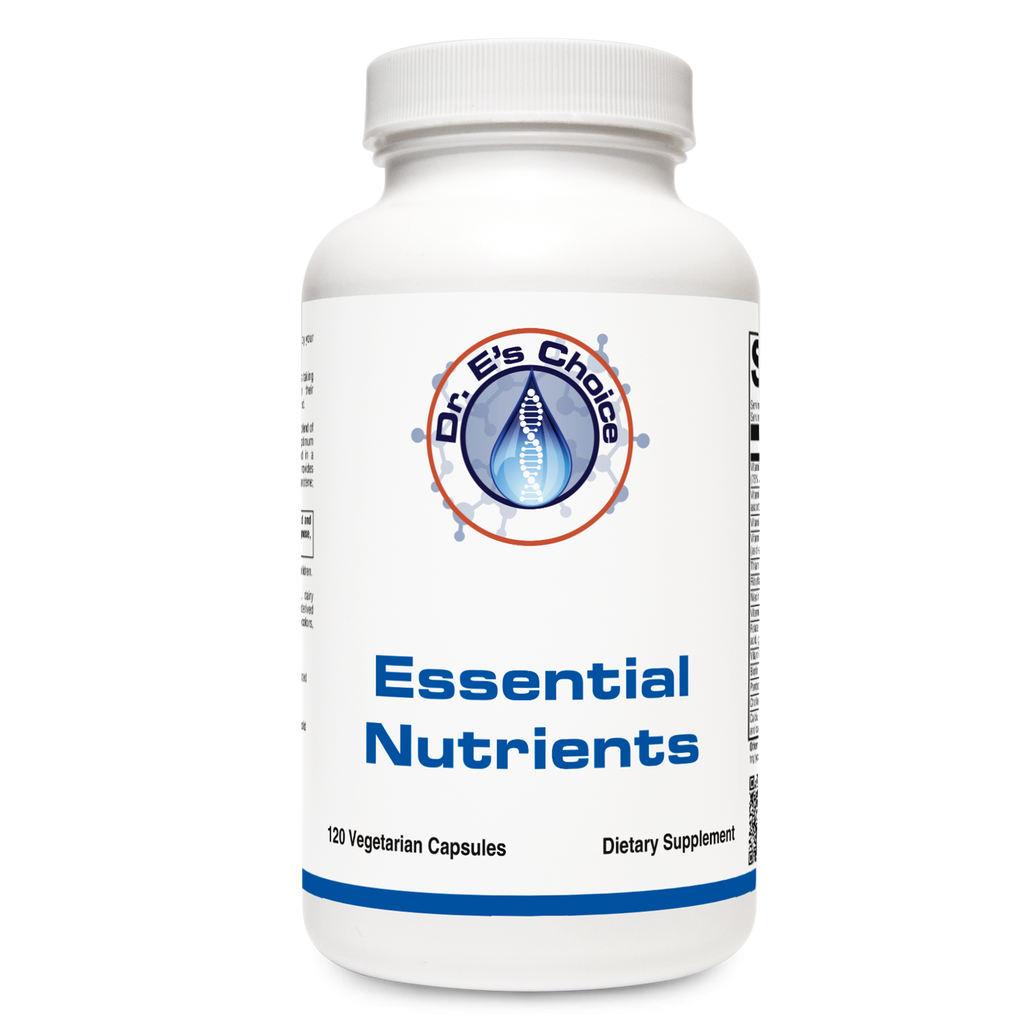 Essential Nutrients
The comprehensive nutrient profile in Essential Nutrients supports foundational wellness; antioxidant activity with vitamins C and E, selenium, and beta-carotene; and phase I detoxification.*
Application

• Foundation Nutrition for a Variety of Protocols*
• Basic "Insurance" Formula for Wellness*
• Supports Antioxidant Protection*
• Supports Detoxification*
• Supports Health in Those with Poor Nutrient Intake*
• Supports Those with Stressful Lifestyles*
Additional Information

Dosage
Take two capsules twice daily, or as directed by your healthcare practitioner.
Children and pregnant or lactating women should consult their healthcare practitioner prior to use. Do not use if tamper seal is damaged.

Does Not Contain
Wheat, gluten, corn protein, yeast, soy protein, dairy products, fish, shellfish, peanuts, tree nuts, egg, artificial colors, artificial sweeteners, or preservatives.

All Dr. E's Choice Formulas Meet or Exceed cGMP Quality Standards.