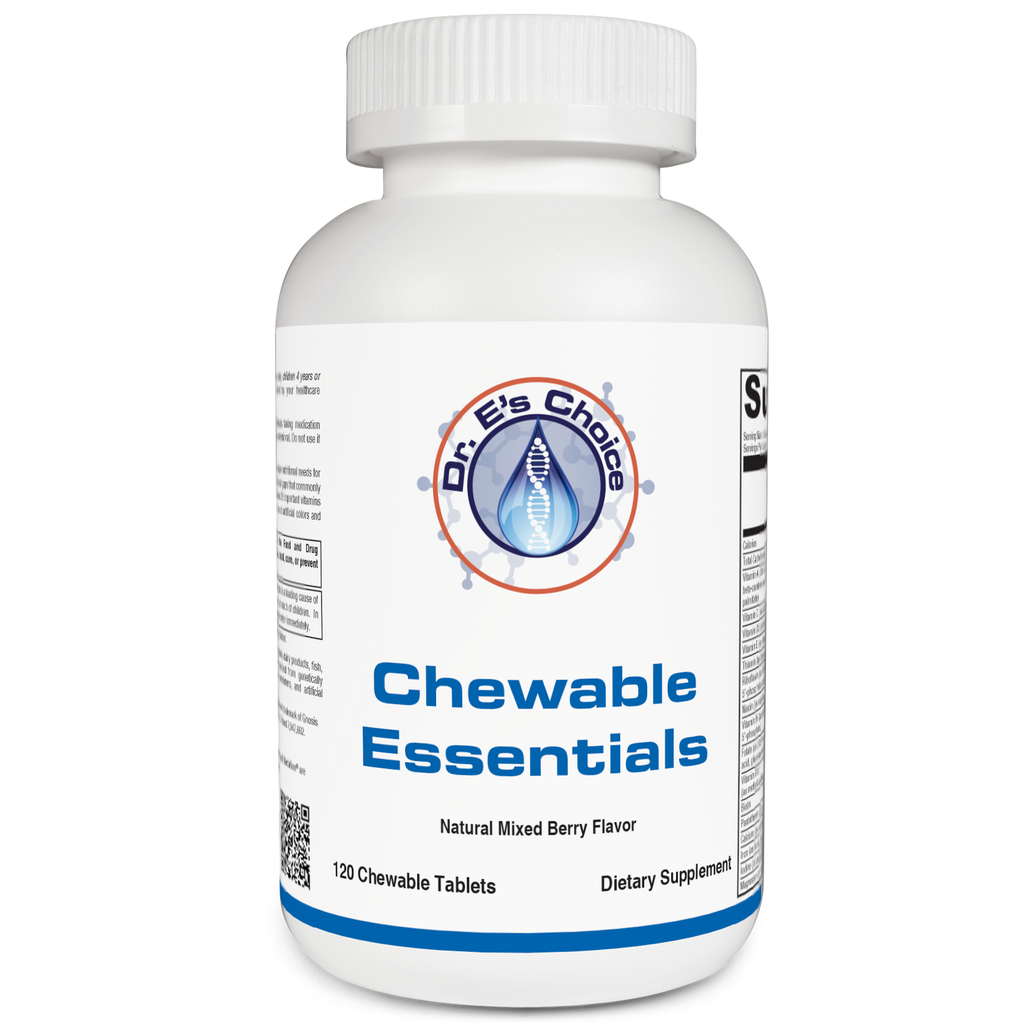 Chewable Essentials
Each great-tasting tablet provides 23 important vitamins and minerals.
Application

• Supports Micronutrition for Optimal Growth, Normal Development, and Long-Term Health*
• Helps Ensure That Children Who Are Picky Eaters, Have Poor Appetites, or Are on Restricted Diets Get the Nutrients They Might Be Missing*
• Helps Bridge Nutritional Gaps Resulting from Diets Low in Healthful Fruits and Vegetables and High in Processed Foods and Sugar*
• Provides Micronutrients Important for Healthy Immunity to Fight Common Ailments*
• Ideal for Children and Adolescents Who Cannot Swallow Capsules*
Additional Information

Dosage
Children 1-3 years: one to two tablets twice daily; children 4 years or more: two to four tablets twice daily, or take as directed by your healthcare practitioner. Consult your healthcare practitioner prior to use. Individuals taking medication should discuss potential interactions with their healthcare practitioner. Do not use if tamper seal is damaged.

All Dr. E's Choice Formulas Meet or Exceed cGMP Quality Standards.