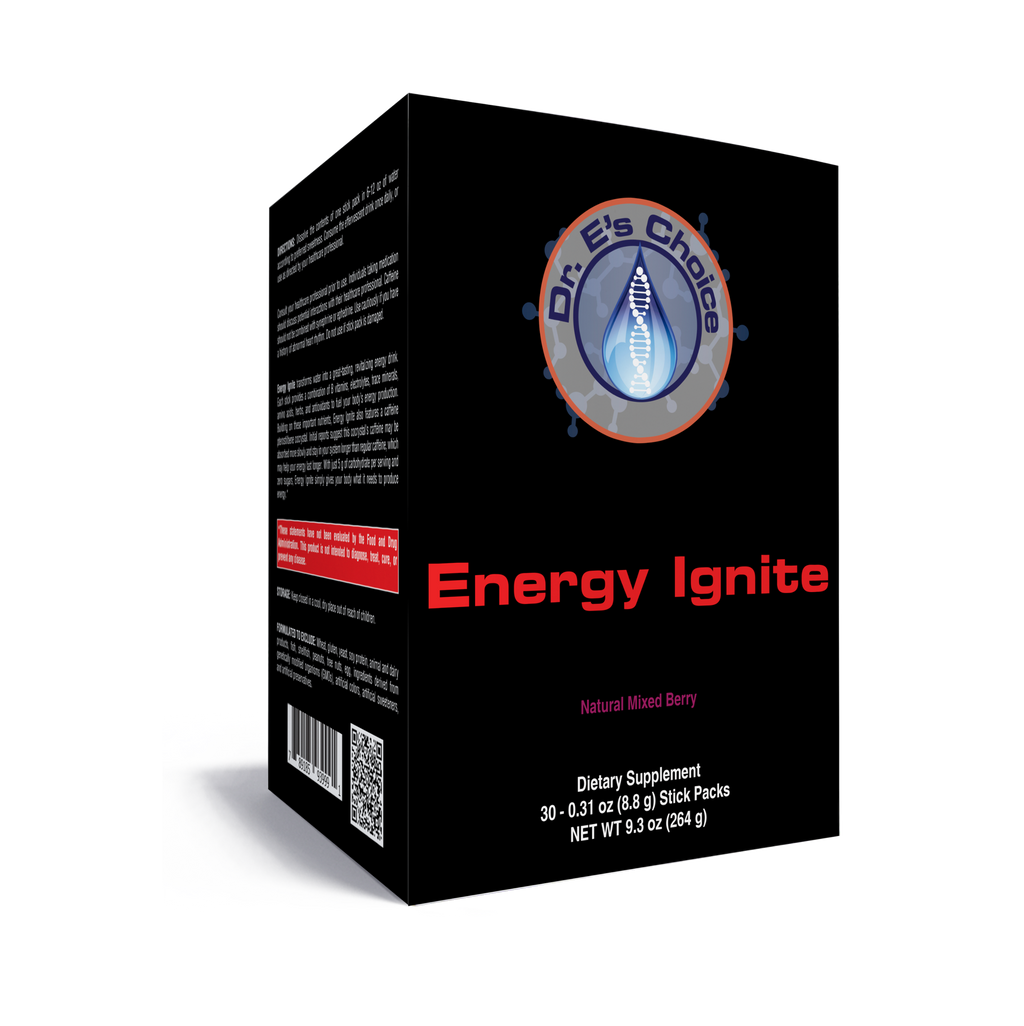 Energy Ignite
Each stick provides a combination of B vitamins, electrolytes, trace minerals, amino acids, herbs, and antioxidants to fuel you bodys energy production.
Application

• Designed to Support a Healthy Energy Level
• Supports Electrolyte Replacement
• Helps Fight Free Radicals with Antioxidant Nutrients
• Provides an Alternative to Ordinary Coffee
• Provides Ingredients Which Support ATP Biosynthesis
Additional Information

Dosage: Mix one sleeve with 8-12 oz water, to taste and drink.

Does Not Contain: Wheat, gluten, yeast, soy, animal or dairy products, fish, shellfish, peanuts, tree nuts, egg, ingredients derived from genetically modified organisms (GMO's), artificial colors, artificial sweeteners, or artificial preservatives.

All Dr. E's Choice Formulas Meet or Exceed cGMP Quality Standards.