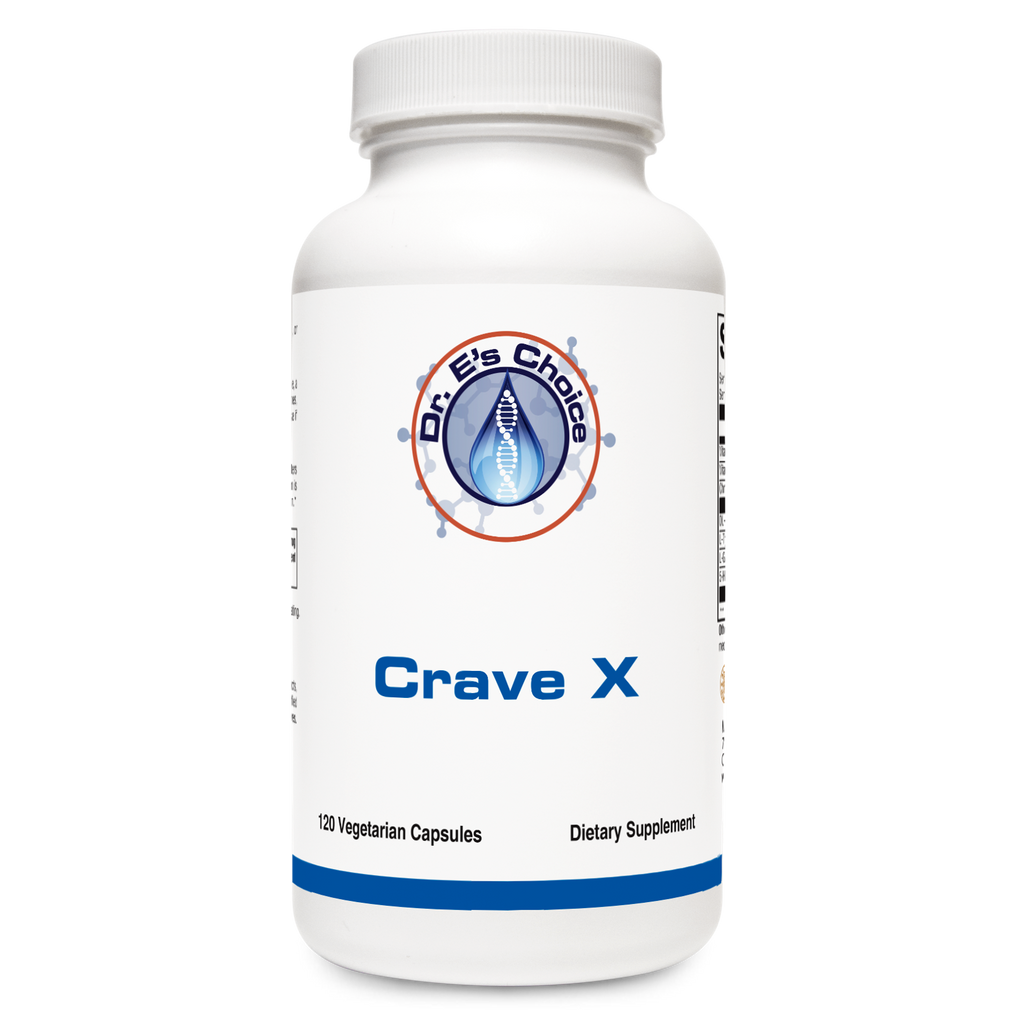 Crave X
Chromium is present to support healthy glucose metabolism and support food intake regulation.*
Application

• Nutritional Support for Carbohydrate, Alcohol & Drug Cravings
• Supports Healthy Weight (by reducing carbohydrate cravings)
• Improve Sense of Wellbeing and Energy
• Supports Healthy Serotonin Levels
Additional Information

Dosage
Take four capsules before breakfast and four capsules before 3 PM, or use as directed by your healthcare practitioner. Do not take after 3 PM. Consult your healthcare practitioner prior to use if you have, or suspect you have, a medical condition or are taking prescription drugs for depression, migraines, Parkinson's disease, or psychiatric disorders. Not for use by children. Do not use if tamper seal is damaged.

All Dr. E's Choice Formulas Meet or Exceed cGMP Quality Standards.