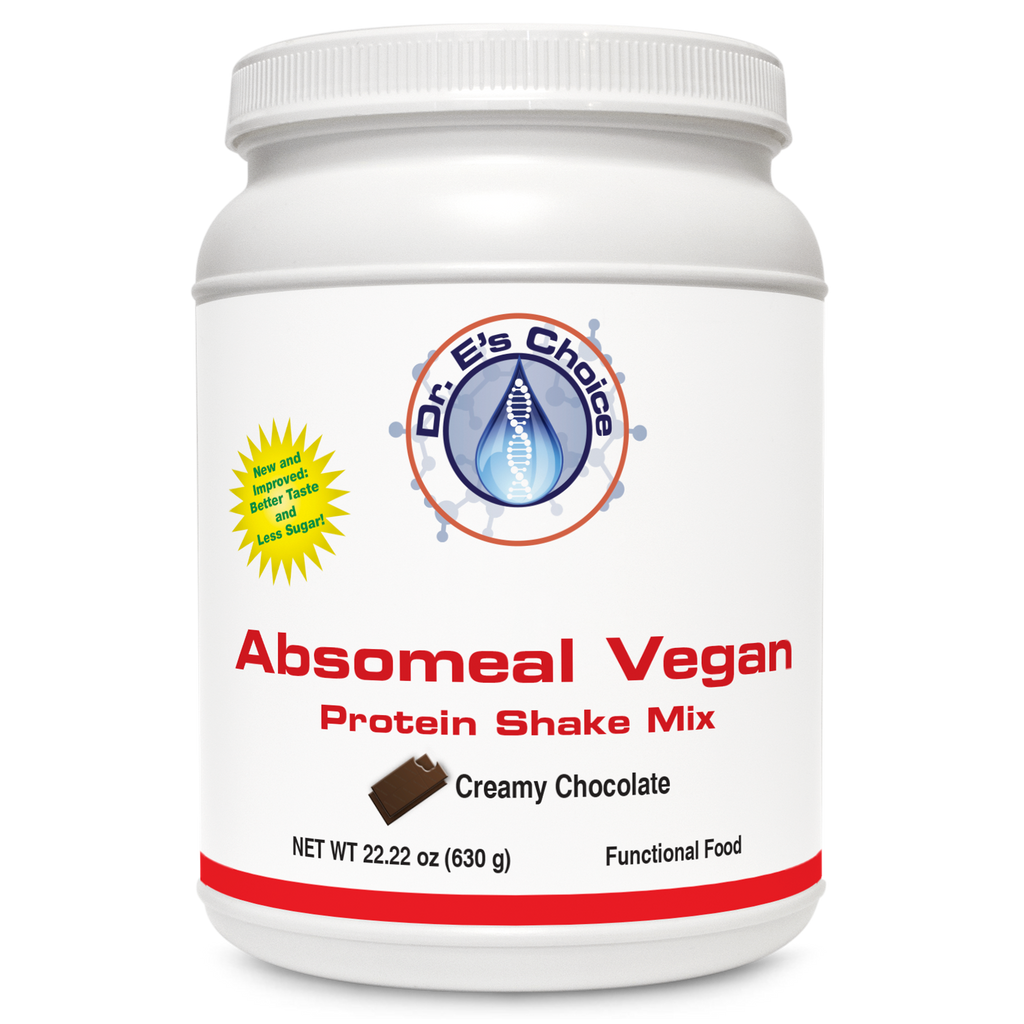 Absomeal Vegan Chocolate
Absomeal features Doctor E's Choice Proveggie Fusion, an all natural rice and pea protein blend.
Application

• Supports Healthy Body Composition
• Supports Immune Health
• Supports Post-Exercise Recovery
• Supports Healthy Glucose Metabolism
• Supports Gastrointestinal Health
• Contributes to Macro-Nutrition
Additional Information

Directions
Mix two scoops (45 g) in 8-12 oz cold water and consume. Adjust amount of water according to thickness desired. May be used as a snack, a "rescue" food, an occasional meal replacement, or as directed by your healthcare practitioner.* Children and pregnant or lactating women should consult their healthcare practitioner prior to use. Do not use if tamper seal is damaged.
These statements have not been evaluated by the Food and Drug Administration. This product is not intended to diagnose, treat, cure, or prevent any disease.