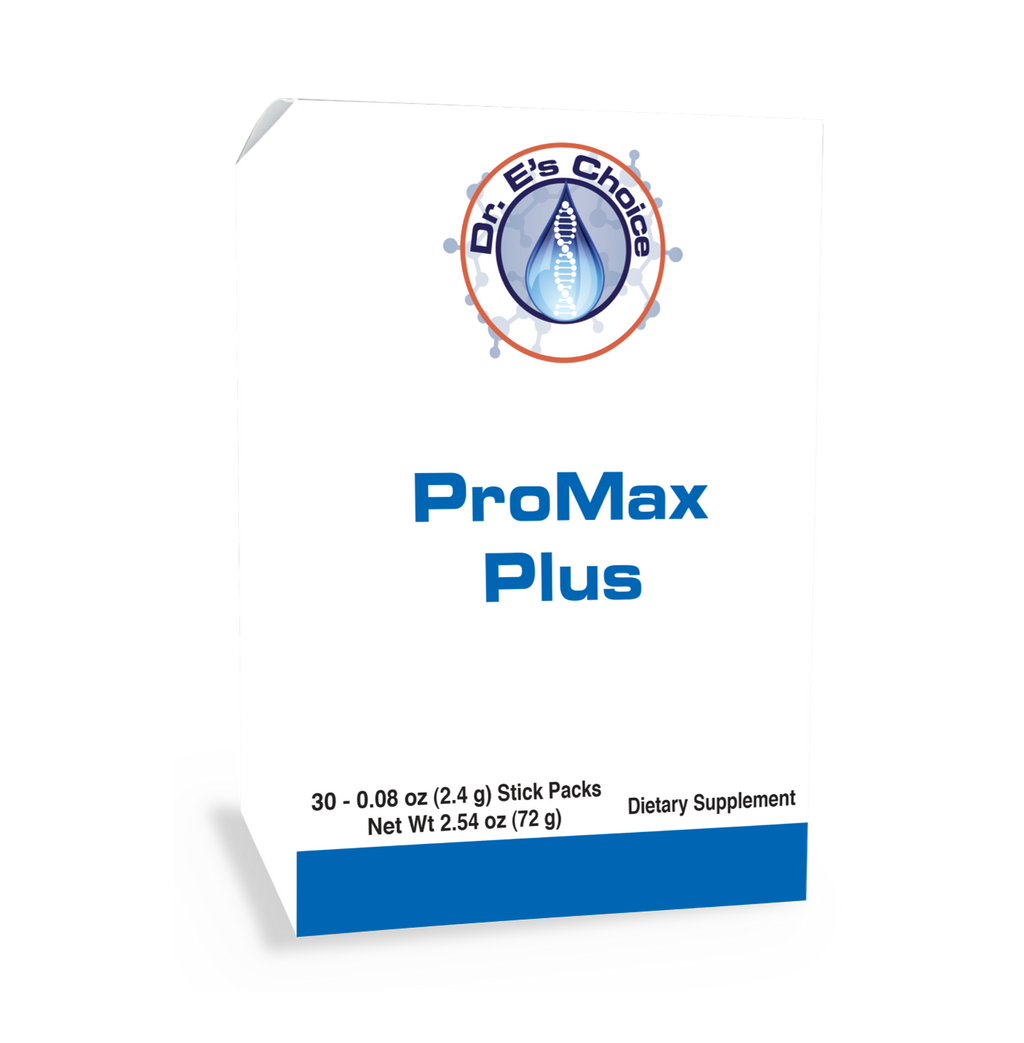 ProMax Plus
Ideal solution for individuals with a variety of gut-related issues that cause inflammation and discomfort.
Application

• Maintains healthy intestinal microecology, neutralizes certain bacterial toxins
• Supports balance of healthy flora during post-antibiotic therapy
• Supports the natural immune response
• Supports bowel regularity
• Enhances integrity of mucosa and enzymatic activity of the intestinal cells
• Supports anti-inflammatory response
Additional Information

Dosage
One to three times a day, with meals, consume the contents of one sachet dissolved in 1-2 oz pure water or as directed by your health care practitioner.

All Dr. E's Choice Formulas Meet or Exceed cGMP Quality Standards.