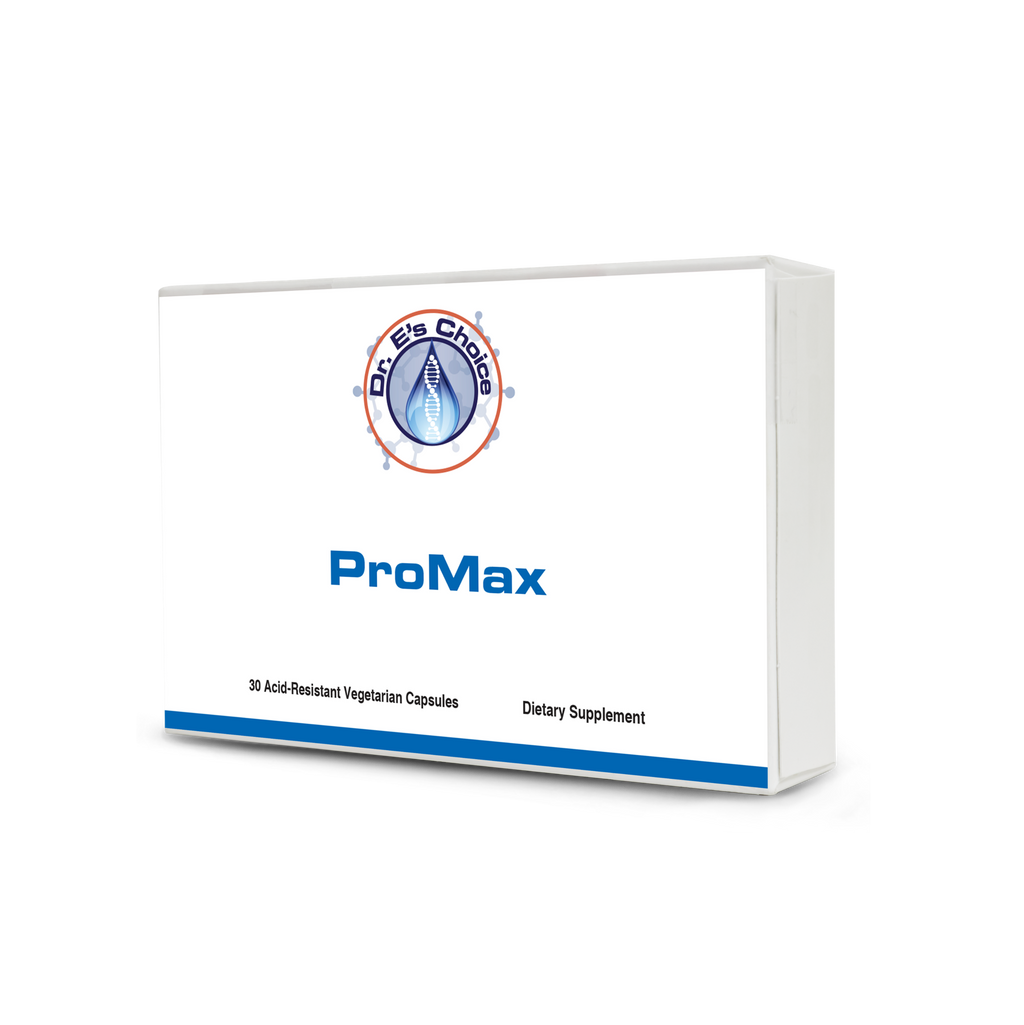 ProMax
Clinically proven health benefits include improvement of natural and acquired immune response and enhancement of the gastrointestinal environment.
Application

• Maintain Healthy Intestinal Microecology
• Support the Natural Immune Response
• Support Bowel Regularity
Additional Information

Dosage
Take one capsule with water daily, or as directed by your healthcare practitioner.

All Dr. E's Choice Formulas Meet or Exceed cGMP Quality Standards.