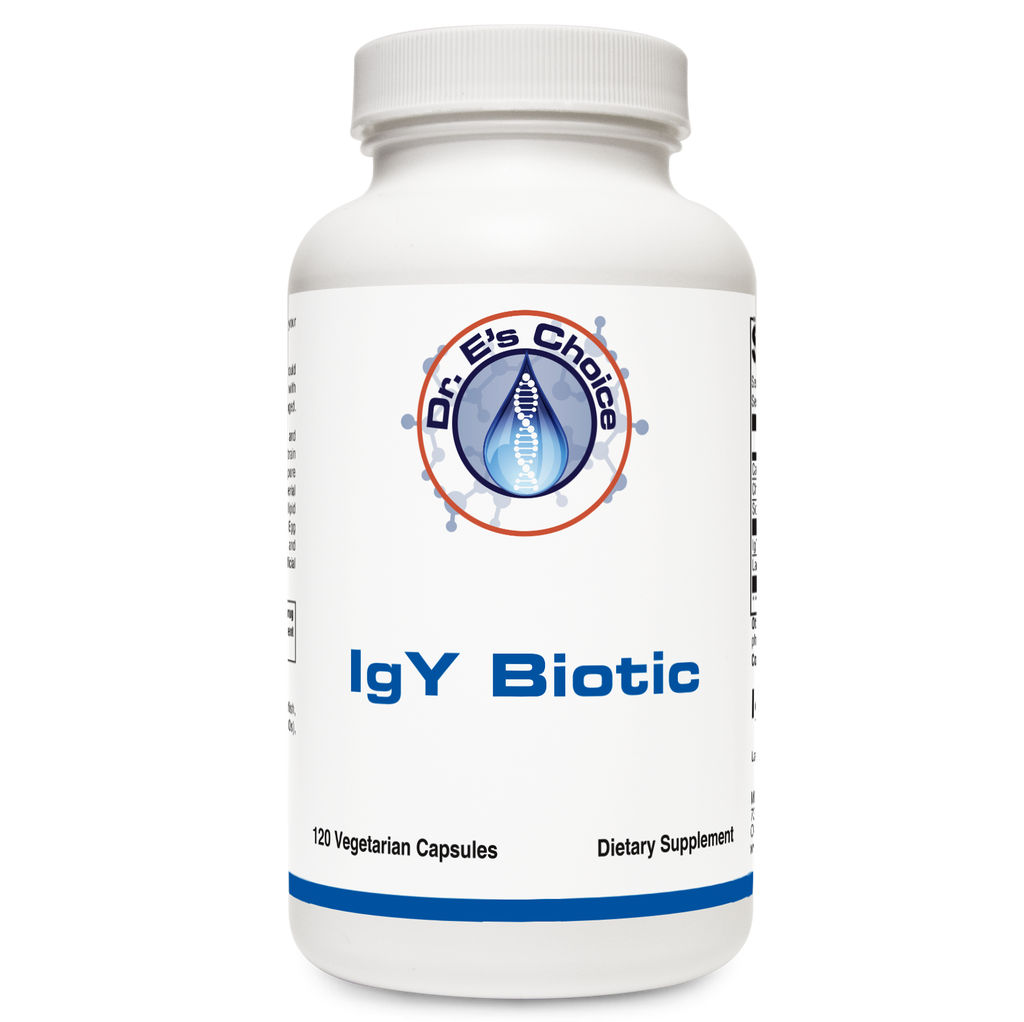 IgY Biotic
IgY Biotic, hyperimmunized egg powder, provides immunoglovins and immune support the body's natural defenses by limiting non-beneficial microbial adhesion.
Application

• Supports a healthy balance of microflora to promote digestive health
• Provides immuoglobins and immoregulating factors to promote systemic health
• Enhances the integrity of intestinal mucosa
Additional Information

Dosage
Take two capsules twice daily with cold water, or as directed by your healthcare practitioner.

Does Not Contain

Wheat, gluten, yeast, corn, soy, dairy products, fish, shellfish, peanuts, tree nuts, ingredients derived from GMOs, artificial colors, artificial sweeteners, or artificial preservatives.

All Dr. E's Choice Formulas Meet or Exceed cGMP Quality Standards.