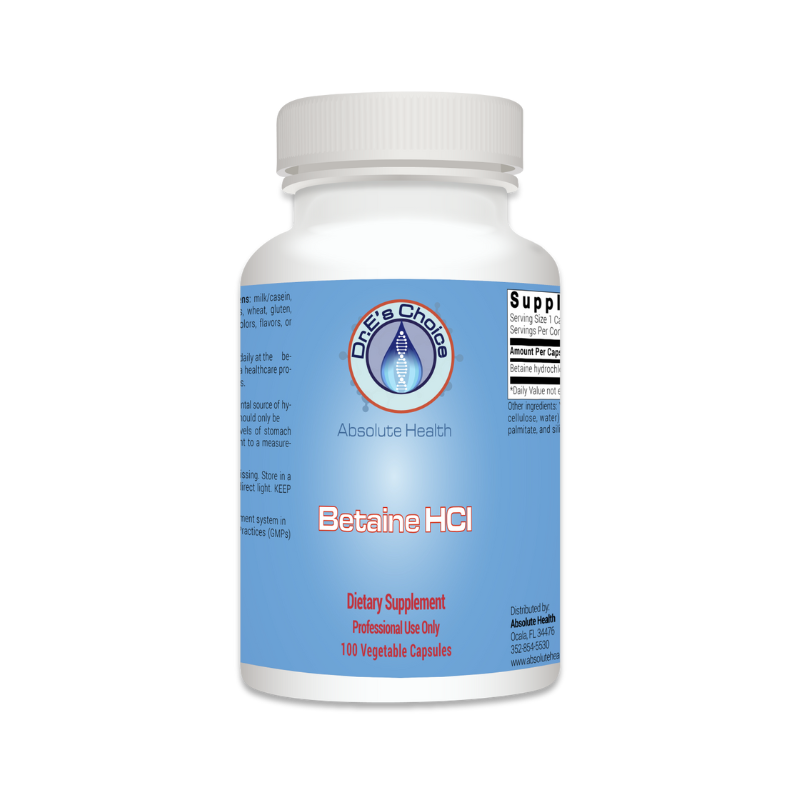 Betaine HCl
Helps to maintain a healthy gastric pH, which in turn supports healthy gastric ecology.
Application

• Provides Hydrochloric Acid to Help Maintain Gastric pH*
• Promotes Healthy Digestion*
• Supports Absorption of Macro- and Micronutrients*
• Helps Maintain Normal Gastric Flora*
Additional Information

Dosage
Take one capsule just before or during each meal daily, or as directed by your healthcare practitioner.


Does Not Contain
Wheat, gluten, corn protein, yeast, soy protein, dairy products, fish, shellfish, peanuts, tree nuts, egg, artificial colors, artificial sweeteners, or preservatives.

All Dr. E's Choice Formulas Meet or Exceed cGMP Quality Standards.