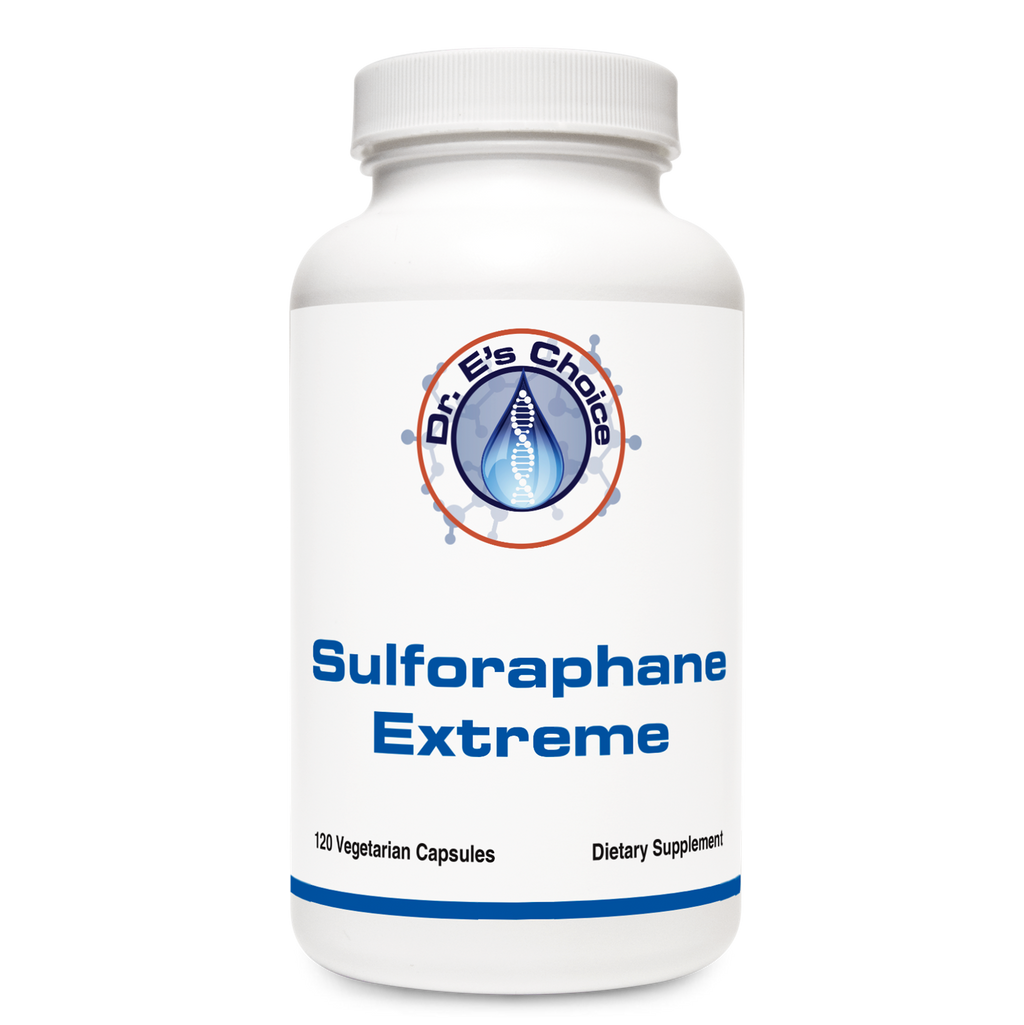 Sulforaphane Extreme
It safely and effectively upregulates the body's natural Phase 2 detoxification enzymes.
Application

• Supports Phase 2 Detoxification Enzymes in the Presence of Carcinogens
• Supports Extended Antioxidant Activity (up to 72 hours)
• Supports Healthy Gastric Mucosa
• Supports Healthy Macula
• Supports Healthy Blood Pressure and Blood Vessels
• Supports Healthy Joints
Additional Information

Dosage
Take one capsule daily or as directed by your healthcare practitioner.

All Dr. E's Choice Formulas Meet or Exceed cGMP Quality Standards.