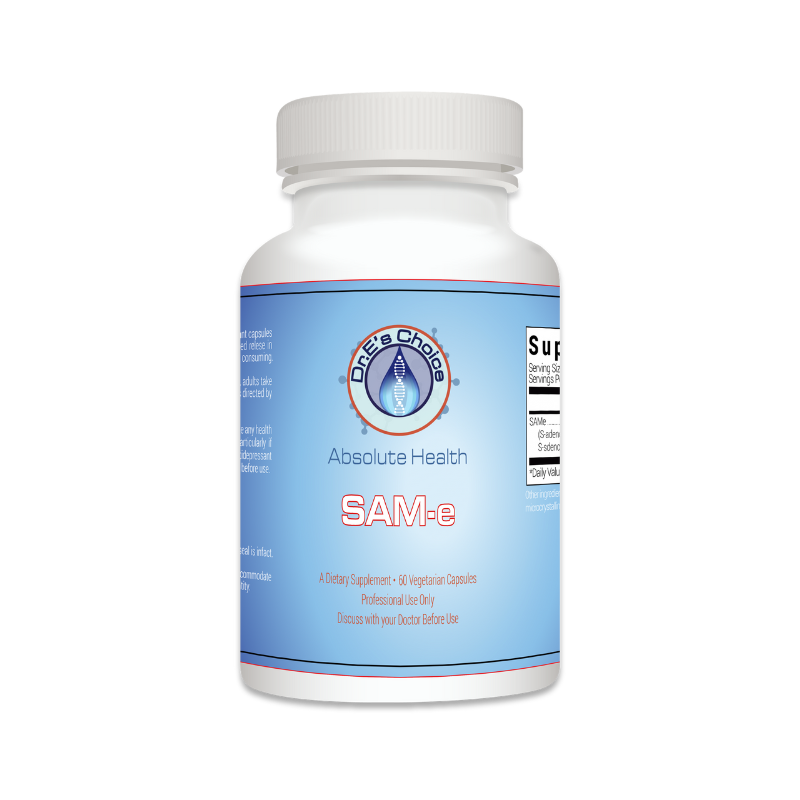 SAM-e
SAM-e has been shown to support neurotransmitters and mood, methylation, liver health, and joints.
Application

• Supports Brain Function and Memory*
• May Encourage a Positive Mental Outlook and Balanced Mood*
• Supports Healthy Liver Function*
• Helps Support Antioxidant Status*
• Helps Maintain Cell Membrane Integrity and Fluidity*
• May Help Reduce Oxidative Stress*
Additional Information

Dosage
Take one capuse 1-2 times daily between meals, or as recommended by your health care professional.

Does Not Contain

Wheat, gluten, corn, yeast, soy protein, dairy products, shellfish, peanuts, tree nuts, ingredients derived from genetically modified organisms (GMOs), artificial colors, artificial sweeteners, or artificial preservatives.

All Dr. E's Choice Formulas Meet or Exceed cGMP Quality Standards.