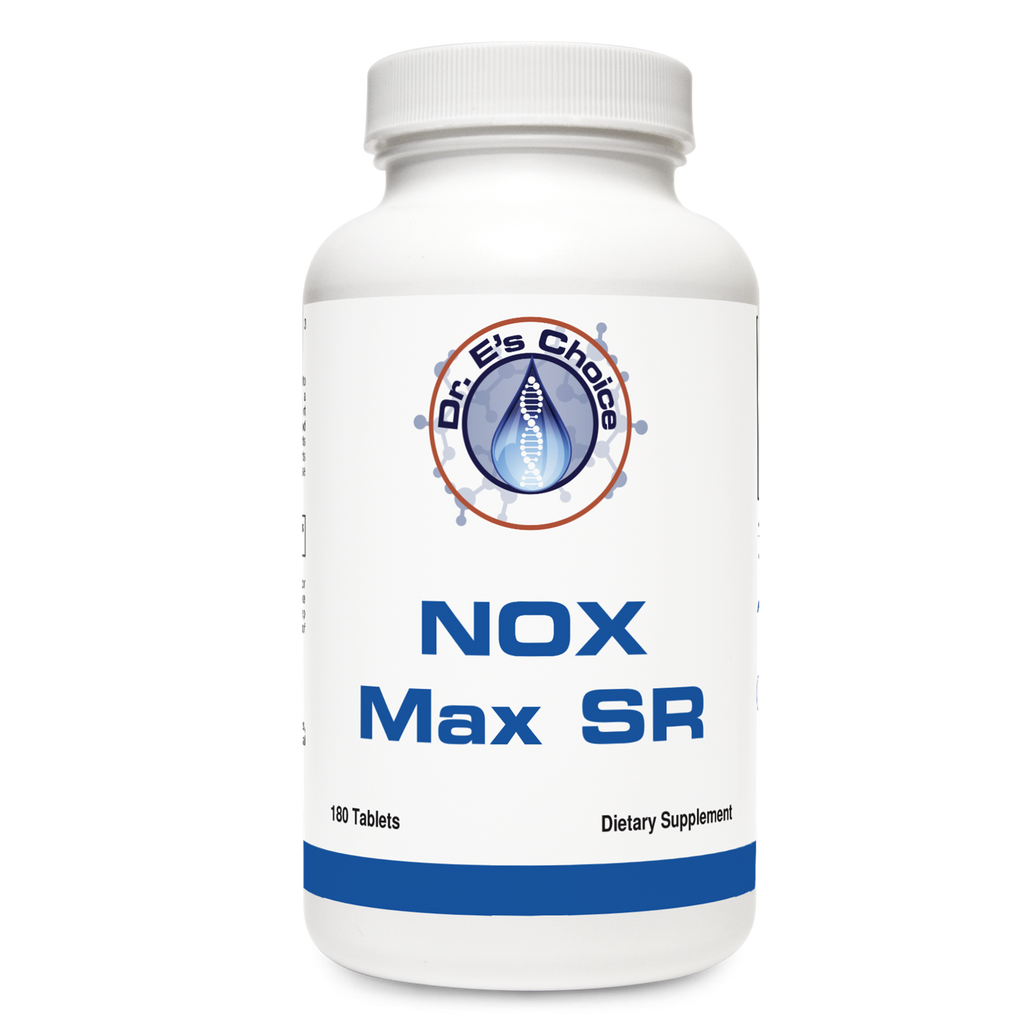 *NOX Max SR
This tiny molecule is a vasodilator responsible for controlling blood flow to the entire body, which may help support healthy blood flow pressure and promote the health of the endothelium—the inside of blood vessels.
Application

• Supports Circulatory Health
• Supports Cardiovascular Health
• Optimizes Muscle Synthesis, Muscle Function, and Adaptation to Exercise
• Supports Immune System
Additional Information

Dosage
Take three capsules twice per day: 3 caplets 30 minutes before breakfast and 3 caplets again 30 minutes before lunch with 8 ounces of water, or as directed by your healthcare practitioner.

Does Contain

Ingredient derived from milk (ACTINOS2)

Does Not Contain
Wheat, gluten, corn, yeast, soy, fish, shellfish, peanuts, tree nuts, egg, ingredients derived from genetically modified organisms (GMOs), artificial colors, artificial preservatives.

PROTECTED BY U.S. PATENTS: 6,905,707 and 7,579,020. ACTINOS2 is a registered trademark of Glanbia plc.

All Dr. E's Choice Formulas Meet or Exceed cGMP Quality Standards.