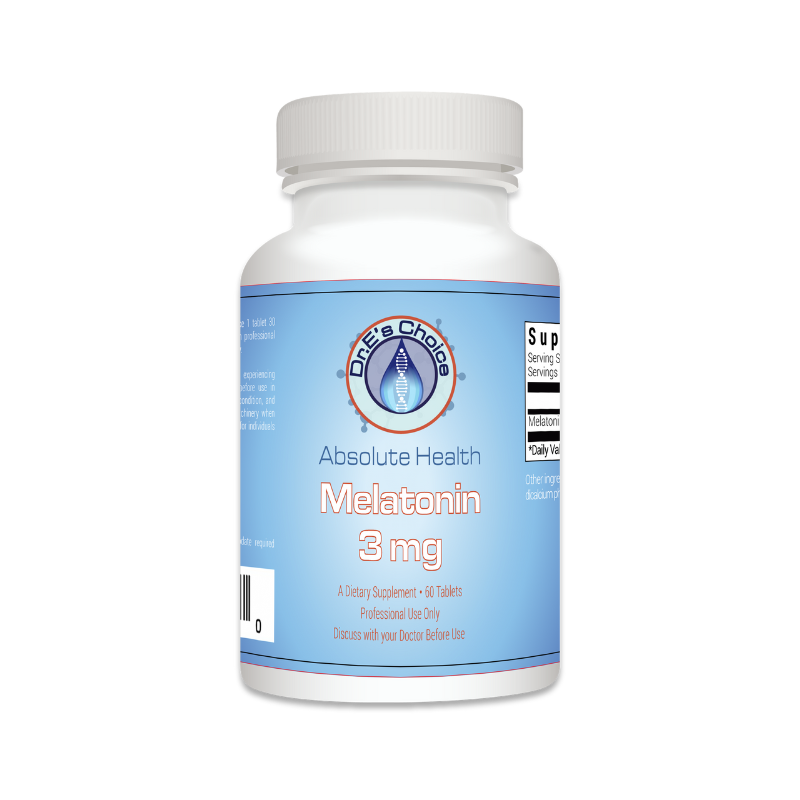 Melatonin 3mg
Melatonin is a hormone produced by the pineal gland that plays a key role in regulating the body's circadian rhythms and induction of sleep.
Application

• Helps with chronic fatigue and fibromyalgia
• Helps with magnesium deficiency
• Supports energy metabolism and muscle function
• Supports neurological transmitters
Additional Information

Dosage

Take 1 tablet 30 minutes before bedtime, or as directed by your healthcare practitioner. Allow to dissolve in mouth then swallow.

Does Not Contain
Wheat, gluten, corn protein, yeast, soy protein, dairy products, fish, shellfish, peanuts, tree nuts, egg, artificial colors, artificial sweeteners, or preservatives.

All Dr. E's Choice Formulas Meet or Exceed cGMP Quality Standards.