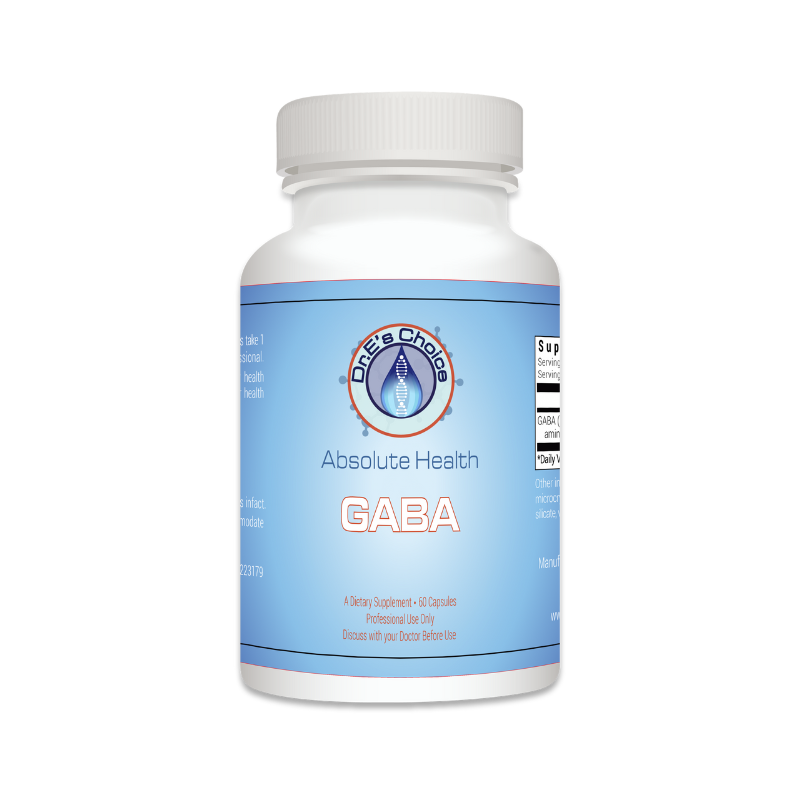 GABA
GABA (gamma-aminobutyric acid) is an amino acid that functions as a neurotransmitter in the brain.
Application

• Supports a Healthy Mood*
• Provides Support for Occassional Anxiety*
• Supports a Healthy Stress Response*
• Helps to Support Healthy Sleep*
Additional Information

Dosage
Take one capsule daily or as recommended by your health care professional.

Does Not Contain

Wheat, gluten, corn, yeast, soy protein, dairy products, shellfish, peanuts, tree nuts, ingredients derived from genetically modified organisms (GMOs), artificial colors, artificial sweeteners, or artificial preservatives.

All Dr. E's Choice Formulas Meet or Exceed cGMP Quality Standards.