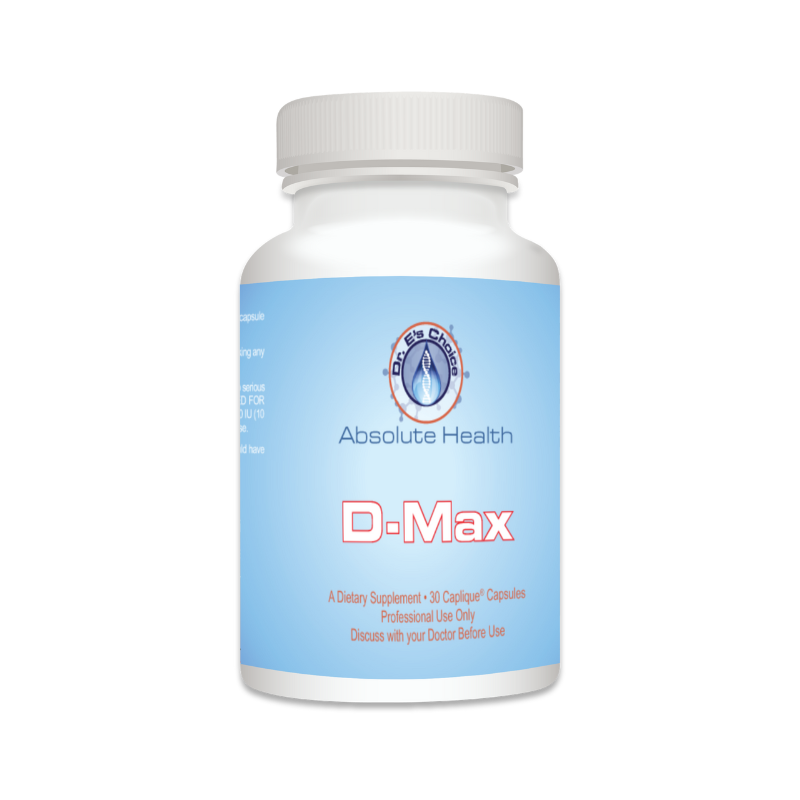 D-Max
D-Max is a caplique® containing 12,500 IU of vitamin D3 in a patented, naturally self-assembling nano-colloid system for enhanced absorption.
Application

• Supports Bone and Dental Health*
• Supports Modulation of Immune Function*
• Supports Healthy Cell Differentiation*
• Supports Neurologic and Cognitive Health*
• Supports Musculoskeletal Comfort*
• Supports Cardiovascular Health and Healthy Blood Sugar Metabolism*
• Supports Vitamin D Repletion in Cases of Dietary Deficiency, Limited Sunlight Exposure, or Use of Depleting Therapies*
Additional Information

Dosage
One caplique® capsule daily or as directed by your healthcare professional. Do not use if tamper seal is damaged.

All Dr. E's Choice Formulas Meet or Exceed cGMP Quality Standards.