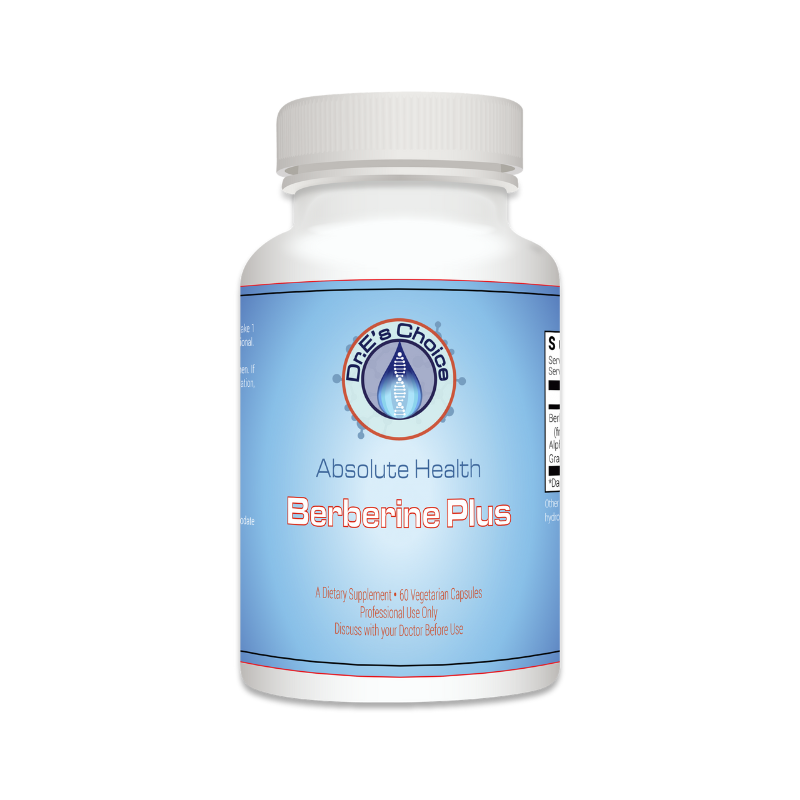 Berberine Plus
Grape seed extract is a well-known antioxidant with heart health benefits, and alpha lipoic acid helps to support proper insulin function.
Application

• Supports Blood Glucose Metabolism
• Supports Cholesterol Maintenance
• Cardiovascular Support
• Supports Proper Insulin Function
Additional Information

Dosage
Take one capsules twice daily, or as directed by your healthcare practitioner.

Does Not Contain

Free of the following common allergens: lactose, starch, milk/casein, eggs, fish, shellfish, tree nuts, peanuts, wheat/gluten, corn, yeast, and soybeans or other fillers that can cause digestive intolerance. Contains no artificial colors, flavors, or preservatives.

Side Effects

May cause gastrointestinal adverse effects in some individuals. Berberine may increase bilirubin levels. Berberine displaces bilirubin from albumin and increases total and unbound bilirubin concentrations.

All Dr. E's Choice Formulas Meet or Exceed cGMP Quality Standards.