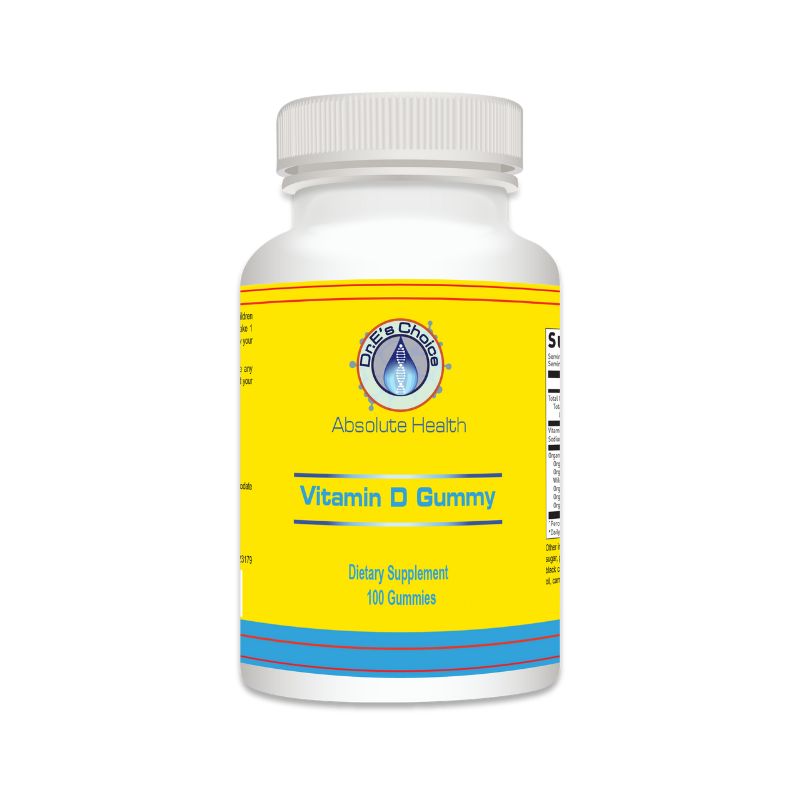 Vitamin D Gummy
Vitamin D is a fat-soluble vitamin that provides general cellular support, in part by supporting immune cell activity and by maintaining healthy cell metabolism.
Application

• Support for immune function and daily wellness
• Support for cellular health
Additional Information

Dosage
As a dietary supplement, children age 4+ take 1 gummy daily with food, adults take 1 gummy 1-2 times daily with food, or as directed by your health professional.

Does Not Contain
Gluten-free, Non-GMO

All Dr. E's Choice Formulas Meet or Exceed cGMP Quality Standards.