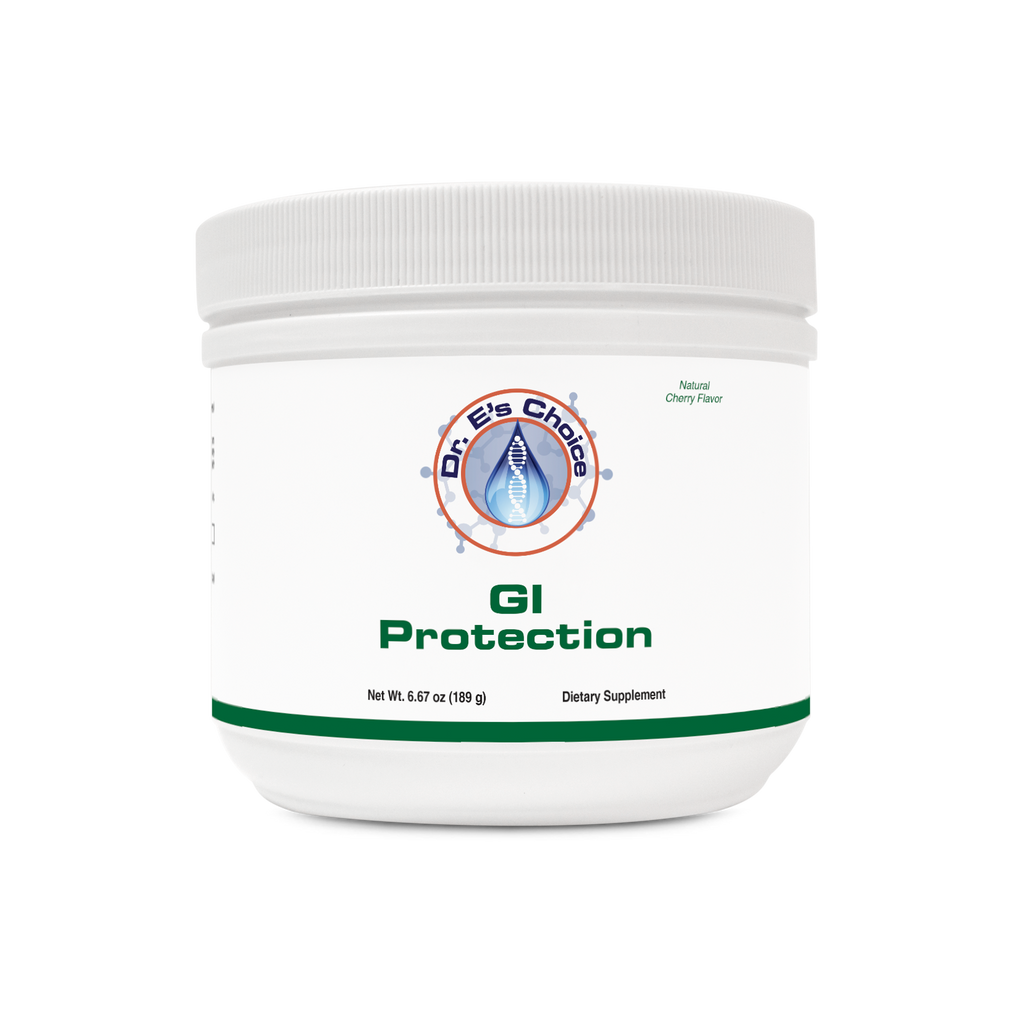 GI Protection
GI Protection features Absolute Health's Immune Support, with the added benefit of the amino acid L-glutamine.
Application

• Immune Support (including during strenuous physical activity)*
• Improve/Maintain Integrity of Gut Mucosa*
• Supports Lean Muscle Mass*
Additional Information

Dosage
Briskly stir one scoop (10.4 g) into at least 8 oz of water and consume twice daily, or take as directed by your healthcare practitioner.
Consult your healthcare practitioner prior to use. Individuals taking medication should discuss potential interactions with their healthcare practitioner. Do not use if tamper seal is damaged.

All Dr. E's Choice Formulas Meet or Exceed cGMP Quality Standards.