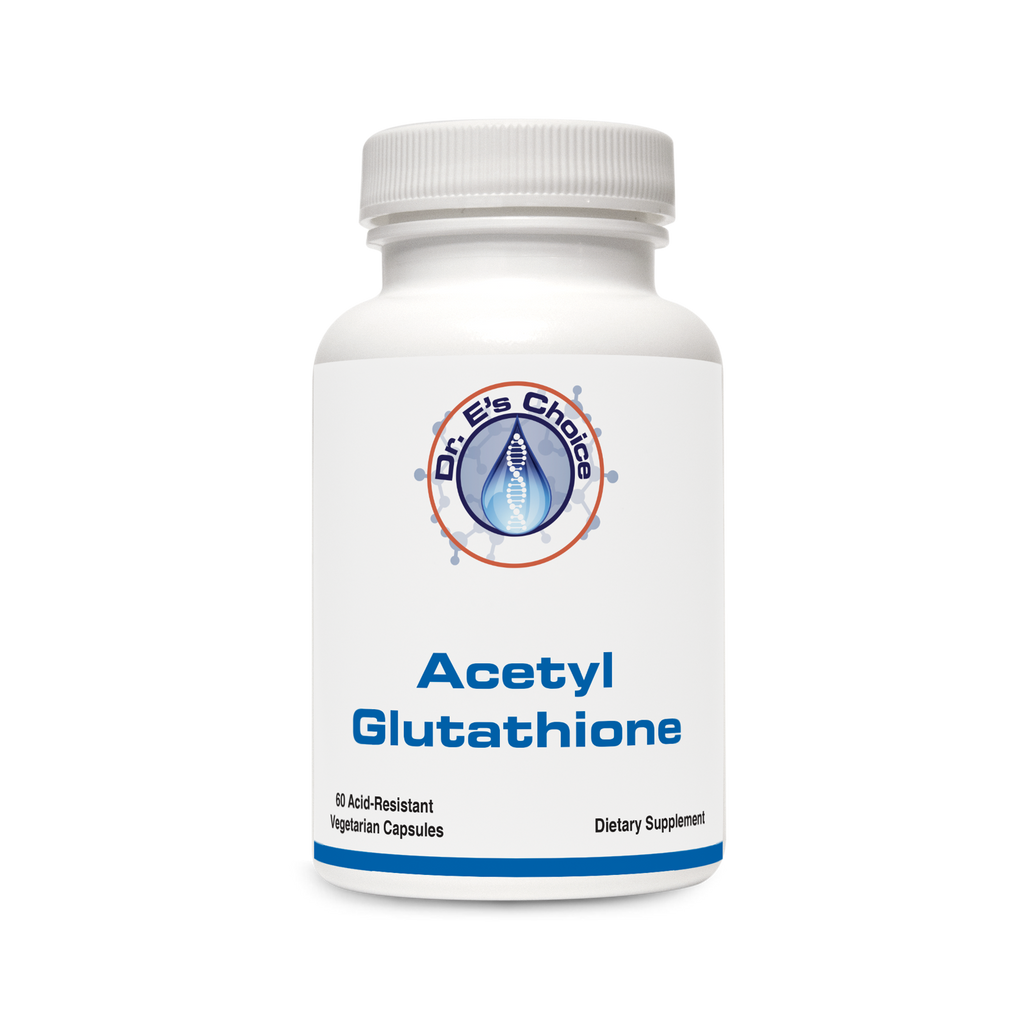 Acetyl Glutathione
Acetyl Glutathione increased intracellular glutathione and had a positive effect on many oxidative stress biomarkers.
Application

• Provides Intracellular Antioxidant Support
• Supports Healthy Cell Function and Healthy Aging
• Supports Detoxification
• Supports a Healthy Immune Response
• Supports Amino Acid Transport Across Cell Membranes
• Enhances Antioxidant Activity of Vitamins C and E
Additional Information

Dosage
Take one to two capsules one to two times daily, or as directed by your healthcare practitioner.
Children and pregnant or lactating women should consult their healthcare practitioner prior to use. Do not use if tamper seal is damaged.

All Dr. E's Choice Formulas Meet or Exceed cGMP Quality Standards.